After a long wait, it is finally here! Star Wars: Starfighter Missions, the first Star Wars flight shooter game for mobile is now available for pre-order, the developer, Joymax had announced yesterday. The game would launch as pre-order for iOS and Android in a few Asian territories like Korea and Japan, and is likely to get a global release date very soon.
Star Wars: Starfighter Missions is an upcoming space flight shooter game, developed by Joymax Corp. for mobile devices. Initially announced back at the commencement of April this year, the game would feature encounters that are inspired by iconic moments from both the Classic and New trilogies of Disney's Star Wars.
Gameplay updates of Star Wars: Starfighter Missions
In the game, Star Wars: Starfighter Missions, players will go into a battle three starfighters along with ten starfighter tickets. One can collect and enhance over 80 iconic starfighters from the Star Wars universe as they progress through the game.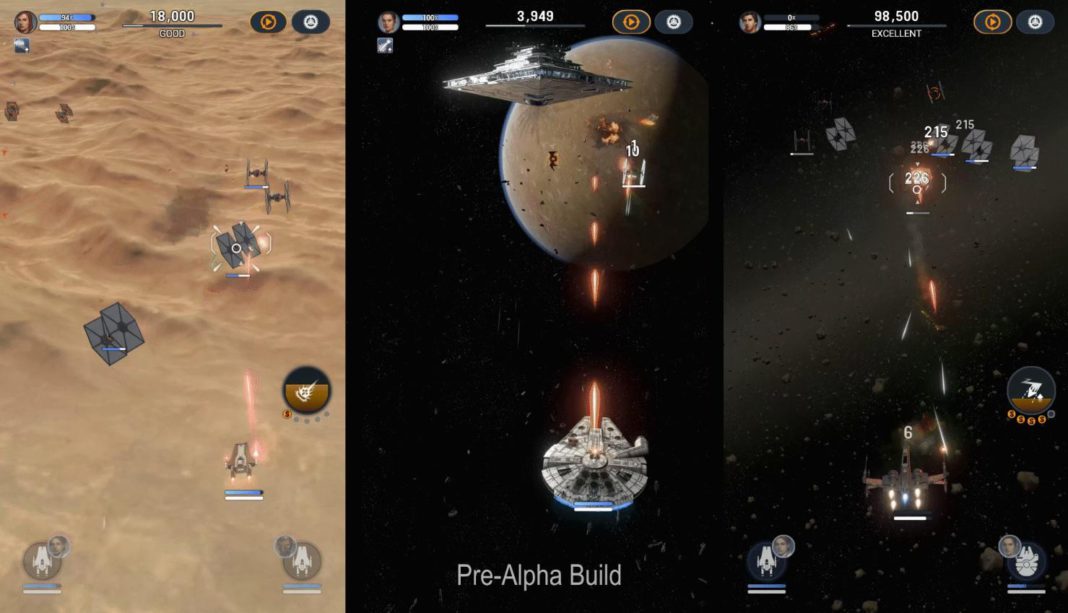 Take starfighters earned in battles into the squadron with you and further, customize the performance depending on your play style. Or just go for visual changes and standout in a dogfight against your enemies. The game will also offer players several other starfighter upgrade items as one play through the levels.
Evolved from the classic arcade shooter, Star Wars: Starfighter Missions will provide new experiences via an RPG style growth and guild system to mid-core players.

Gilhyung Lee, CEO Joymax corp. 
Players can either play as the republic/rebels or for the empire. This choice will be central to the battles they go in, as they progress through it.
Ultimately, claim conquest to receive special badges and secure your spot in the Hall of Fame. If the game leads to one million pre-registers, then it appears a simple task for the players to achieve Han Solo and Boba Fett starfighters, especially considering the fame of the franchise.
Read| Pokemon Go: Upcoming features for rolling out Daily Encounters and Free Boxes to select trainers
The Key Features of the Game
Manage a squadron of three starfighters into the course of combat.
Choose your side and combine your starfighters! Embrace the light side and take command of Han Solo's Millennium Falcon or turn to the dark side to defeat your foe with Darth Vader's TIE fighter.
Complete fast-paced encounters to obtain and upgrade over 80 iconic starfighters.
Explore the multiple unique characteristics of iconic Star Wars planets and also experience the iconic battles.
Collect new ships or other efficacious upgrades and make your customizations, to successfully clear the levels.
Most importantly, play it naturally by joining the guild with your friends and strive for higher ranks through the League Ranking System.
Announcement
While talking about the upcoming game, Joymax corp CEO Gilhyung Lee thanked all Starwars fans who pre-registered for the game. According to Lee, the game will be "a thrilling experience for all Star Wars fans to relive iconic battles depicted in the films on mobile."
Star Wars: Starfighter Missions is now available for pre-register on the App Store and Google Play in selected Asian territories. As of now, there is no news on the global release date. The game will be free to play with in-app purchases.
More News:
---
Crazy about Mobile games? Subscribe to shadowknightgaming.com and get the latest Mobile news, updates, tips, and more before anyone else.