This Guardians of Cloudia tier list article will contain a short introduction to the game for those who are new and all the details regarding the tier list of the game.
Guardians of Cloudia is a role-playing game and is developed by Neocraft limited and was officially released on July 27, 2021. It is available on both Google play as well as on the App Store.
About Guardians of Claudia
In Guardians of Cloudia, the player must play the roles of several characters and protect the city of Cloudia, help its citizens, participate in adventures, and complete challenges.
Completing these tasks will lead to leveling up of the characters. As the characters level up it will lead to the unlocking of new challenges, activities, and enhanced abilities.
Visit the link for the Guardians of Cloudia wiki.
Guardians of Claudia Class Tier List
| Class | Tier |
| --- | --- |
| Rogue | S |
| Archer | S  |
| Mage  | A  |
| Gunner  | A  |
| Swordsman | B  |
| Oracle | B  |
Also Read: Guardians of Claudia Codes – Get Free rewards in Guardians of Claudia November 2023!
Guardians of Claudia Classes Explained
Rogue
The rogue class consists of brawl combatants. Rogues are the strongest fighters among all the classes. Rogues are amazingly fast, faster than any other hero in the game. So, if you want more fighters, go for rogue.
Skills of the rogue class include – delivering shattering blows and punches, fast movement, and abrupt attacks. Every attack of a rogue is rewarded with combo points. Every combo point helps in increasing the chance up to 5 times for a critical strike.
However, there is a drawback of a rogue – it can be damaged easily. Hence we do not recommend using it on auto-combat as it can lose the battle.
Archer
Archers are long-range fighters. Although archers are not as strong as rogues, they provide a good strategic advantage as they engage from a safe distance. They are very effective against single targets.
Archers have a special ability called a wind vector, which helps them to enhance their skills.
Mage
One can consider a mage to be as powerful as a rogue if not more. Mage has magical powers which aid them to inflict devastating damage to enemy entities. However, a mage is not as swift as a rogue and another disadvantage of a mage is that they can be damaged easily just like rogues.
To counteract this, they can be provided with protection from rogues and swordsmen. As they are on the battlefield, they can resonate with the world's magical energy, and increase their damage by 3%.
Swordsman
The swordsman is a very beginner-friendly hero to use. Hence, if you are a beginner, use them to learn the gameplay and different battle tactics. Swordsmen are very barbaric and hard characters. They can endure a lot more damage than any other hero in the game.
As they take more and more damage from the enemies, they accumulate rage. Once the rage bar is full, they unleash themselves and increase their attacking power, reducing incoming damage. However, their normal damage is very low compared to other heroes. They also attract enemy forces to themselves while other stronger forces attack the enemies.
Oracle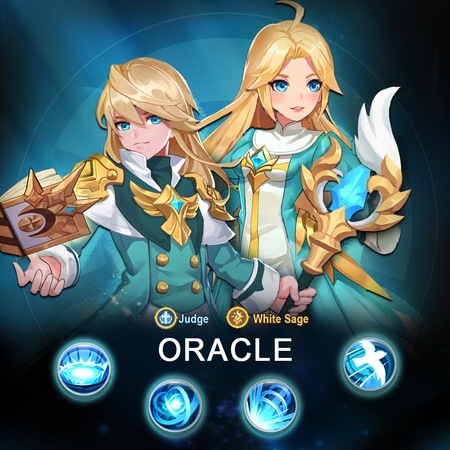 Unlike other heroes who damage enemies' forces and endure some damage themselves, oracles help them by healing their health constantly. Oracle is an irreplaceable character of the battalion. From normal attacks, the oracle receives holy energy which it uses to enhance its healing strength.
With proper upgrades, the oracle becomes almost imperishable and it can survive in any situation.
Gunner
Capable of taking down enemies from a distance with good DPS. Has the ability to deal damage to single or multiple targets in any area.
Conclusion
This is it for this article. We have given you all the details about the tier list and characters in the game. Use them wisely according to your battle requirements to increase your chances of winning. 
Let us know if this article has been useful to you in the comments below. Also, do not forget to subscribe to our newsletter and turn on the post notifications so that you are updated with our posts regularly. Visit our website for more such articles!
Until the next article!
This Guardians of Cloudia tier list article will contain a short introduction to the game for those who are new and all the details regarding the tier list of the game. Guardians of Cloudia is a role-playing game and is…