Honkai Impact is getting a lot of attention from players who love to play action-filled adventure games. Many of you want to upgrade the characters and weapons using the in-game currencies. No doubt it takes a lot of grinding and dedication to collect fragments and upgrade your weapons.
However, it's quite challenging to collect a bunch of coins and crystals for the same. We are here with a complete list of Honka Impact Codes that will work in 2022. Make sure to redeem the gift codes by following the instructions mentioned in the guide.
What are Gift Codes for Honkai Impact?
As the name suggests, Honkai Impact Codes will help you earn exciting rewards. Players can also earn coins and crystals in their Honkai Impact gaming accounts. These perks will help you upgrade the weapons quickly.
To get a general understanding of the game check out – Honkai Impact Wiki
Honkai Impact Codes
Here is the complete list of available Honkai Impact codes that you can redeem today!
Crystals
9B7AG9TM3FCK – 60 Crystals 
BA7AH9A43WD7 – 60 Crystals 
9T7TGRA5KWGY – 60 Crystals 
QB6SHRSLJZQ3
Additional Rewards
ELYSIA02
MOTHS10
EUUYGC4WRF
XAPAGQSMKHJ7
GVYEGG5NPX
ELUY8G2T9P
YVUGGCJX9X
GUUE8C5T5F
OOHSUMMER
YLYEGC5N97
RTPAZ8A4KZ7F
ICHLIEBEIDCH
2B7TZ8TMJZGF
TB6BZQT43YZT
WUUEHCKWMX
MT6TGQB4JFTT
ST7SG8ALJG87
QB6SHRSLJZQ3
MISSPINKELF
GMUGHCLS5X
OUROBOROS
PB6BY9BLKXCB
EAPTY8TL2ZRB
GMUGGG2X7X
YUYG8EUTPF
EVUGGACW5P
Honkai Impact Redemption Codes (Expired)
SEELECUTE
BSPBHRS5KY33
WSNSZRA4JZ3F
GMUWGCKTM7
WLUGHCMSMF
FBPAYRA4KFFC
YUYW8AUW5X
EAPAG8TLKG2T
How to find Honkai Impact Gift Code?
Many of you must be wondering the exact procedure of gathering Honaki Impact gift codes for your account. Well, there is no rocket science as gift codes are regularly circulated in the community. The game developers try to push these codes to their regular players on special occasions.
Also, you can get them from various online Honkai Impact streamers and creators. Once you get access to active vouchers, try to use them as soon as possible. If you wait long enough, the Honkai Impact codes will expire!
How to Redeem Codes in Honkai Impact
Once you finalize your Honkai Impact code, follow these steps to redeem it,
1.     Turn on Honkai Impact
2.     Click on the Player ID from the Home menu
3.     Tap on the Account tab
4.     Copy-paste the Honkai Impact Code in the box
5.     Finally, tap on the Get button
Frequently Asked Questions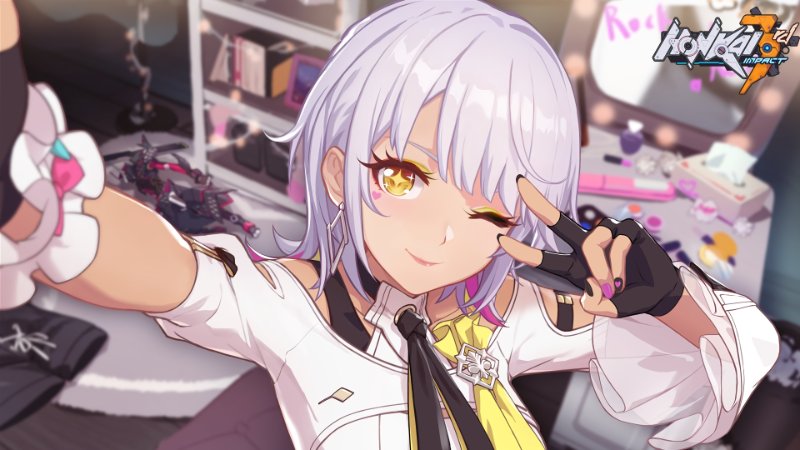 Does Honkai Impact have Redeem Codes?

We have already mentioned several redeem codes to help you collect coins and other exclusive items.

Will I Get Banned for Using Gift Codes?

There is no issue while redeeming Honkai Impact codes from our website. However, make sure you are not collecting gift codes from unauthorized sources.

Are Redeem Codes Legit?

The redeem codes are working and don't pose any threat to user confidentiality. Therefore, you can easily use them in your gaming account.