Welcome to the Illusion Connect Wiki and Guides! Here we are going to give you all the information that you must need to know about this game.
Nowadays most of us love to play RPGs (Role Playing games). That's why today we are going to talk about one of the popular RPG games, Illusion Connect.
Made by the EFUN and published by Superprism Technology Co., Ltd. Illusion Connect was released for Android and iOS Globally on October 22, 2020.
The best thing about the game is that it is a tactical RPG and a strategy game, and it also aims to impress from the title screen to the actual gameplay.
Game Info
| | |
| --- | --- |
| Game Name | Illusion Connect |
| Publisher(s) | Superprism Technology Co., Ltd |
| Developer(s) | EFUN |
| Platform(s) | Android, iOS |
| Release | October 22, 2020. |
| Genre(s) | RPG, Strategy |
Gameplay
Illusion Connect features real-time battles, and recruitment of characters and also provides the ability to design a home.
Let's go through some of the key aspects of the illusion connect gameplay.
Exciting Real-time Battles
In the game, you can experience the fast-paced, real-time battles and command your Radiants using nothing but your fingertips. You have to become their leader and direct them in battle.
Tactical Combats
The game features tactical combats where devise various strategies by coordinating your chosen Radiants with the main character. Build the most awesome and powerful teams for the radiants to save the day.
Also Read: Illusion Connect Codes – Here is how to Get Free Rewards in Illusion Connect
Grow with your Radiants
Spend time with the Radiants both in and out of combat form where you can find out more about them. In Illusion Connect, the growing bond will manifest as an ever-strengthening bond of power against the Nightmares.
Design your Dream Home
One of the best features of Illusion Connect is that the game allows players to build a unique home and customize it to their liking. You can even arrange your furniture and also can post your wallpapers.
You have to make your home as comfortable as possible for your Radiants and enjoy life outside of combat!
Voiced by an All-star Cast
The game, is voiced by an all star cast, such as – Hisako Kanemoto, Yui Ishikawa, Natsuki Hanae, Risa Taneda, Ami Koshimizu, Maaya Uchida, Ai Kayano, Ayane Sakura, Yumi Hara, Haruka Tomatsu, Aoi Yuki, Takehito Koyasu, Kae Oki, Saori Hayami, Hitomi Nabatame.'
Characters Roles/Classes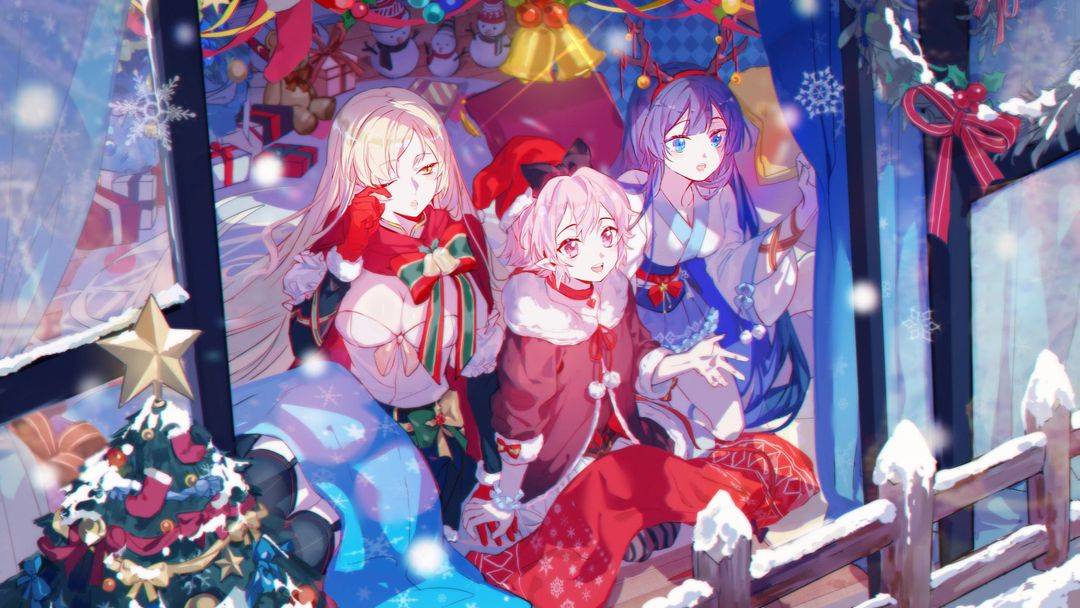 In Illusion Connect you are going to find a lot of characters with different roles which are –
Attackers
Sorcerers
Guardian
Healers
Summoners
Spell Characters
Best Characters
Now let's take a look at the best characters that you can find in that different character roles/classes. There are –
           Silver Dragon, Saya, Kichou
           Nicola, Hachi Shiki, Dawnbreak, Twin Flora
Angela 
Hank, Meck, Campanella, Diana, Jason, Anna, Ming
Annis Dora, Ashwaya, Silhouette – Hersey
Phoebe
Also Read: Illusion Connect Tier List – Best Characters in the Game
Welcome to the Illusion Connect Wiki and Guides! Here we are going to give you all the information that you must need to know about this game. Nowadays most of us love to play RPGs (Role Playing games). That's why…