Looking for working King of Avalon Gift Codes? You are in luck! Here in this article, we have compiled a full list of working King of Avalon Gift Codes for this month. So, be fast and don't lose the chance to get free rewards in King of Avalon.
King of Avalon is a fantasy game based on the story of medieval times legend of King Arthur and the Knights of the round table. The game involves building a great city, raising a great army, mastering the skills of wars and strategy, and training your dragon to make victory over your enemies.
To get a better understanding of the game, check out – King of Avalon Wiki
What are the Gift codes for the King of Avalon?
Gift codes (also known as Redeem Codes or Promo codes) are special serial numbers or tokens that are issued by the developers of the game for in-game use. When you redeem these codes, you receive a specific reward. Almost every video game has its redemption system these days and king of Avalon is no exception.
It's important to remember that these codes tend to expire pretty quickly, so don't wait until then. On top of that, these codes are released on several platforms, including the game's official social media pages. Thus, making it very difficult to keep track of all of them.
Lucky for you, our team at Shadow Knight Gaming is always on the lookout for King of Avalon codes, so there is no need to worry. Whenever new codes are available, we will update the list. So, check back every once in a while.
The list of codes is obtained after a thorough search (on the web and the game's official social media pages/forums/discord servers). The codes are often provided to celebrate any milestone achieved by the game as well as any festival such as Halloween, thanksgiving, new year and so on.
List of Active King Codes:
Active Codes
HAPPYHALLOWEEN: This code will give you 200 gold and some more exciting reward.
Koa7575: This gift code is for Small Assault Power, 100 VIP Points, Refining stone, and other rewards
INS2WREWARD: The code will give you exclusive rewards.
Expired Codes
KOALUNARNEWYEAR2020: This gift code was used to redeem Gold, 3K Wood, Construction Speed up.
OHMYDEAR: This gift code was used to redeem Gold, 5K Wood, 1 Day VIP, Speed up, and more.
koahappy4thbirthday: This gift code was used to redeem Birthday Fireworks x20, 500 Silver x120, 2K Iron x120, 1 Gold x260, 30K Wood x120, and 30K Food x120.
halloween2020koa: This gift code was used to redeem Pumpkin Stronghold for 1 day x1, Small Lord EXP x5, Medium Dragon EXP x5, 100 Gold x1, 60m Speedup x1, Medium Dragon Skill EXP x1, and 5m Speedup x5
daimeier: This gift code was used to redeem 5m Speed-up x200, 60m construction Speed-up x50, Iseult the fair x60.
Note: Gift codes are case-sensitive. So, remember to type them in as it is (as shown in the list above without the ":") or the codes will not work. Ideally, you should copy and paste the codes (without the ":" sign) into the redeem Code window in the game.
How to get more King of Aalon gift codes?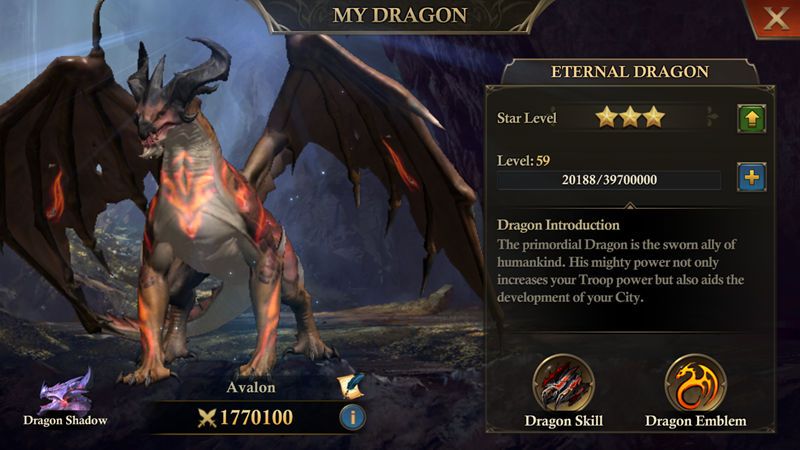 You can get the latest List of Active King of Avalon gift codes at the developer's Twitter account or join the game's official Discord server. Or you can visit this post regularly as we will ensure that you receive any new codes ASAP!
You can also subscribe to our website by hitting the bell icon at the bottom right of your screen. That way we will send you a notification every time we update the codes list.
How to redeem King of Aalon codes?
Redeeming King of Avalon gift codes is very simple and all you have to do is follow the steps below:
First, open the game and click on the profile picture on the top left side of the screen.
After that click on the gear icon located on the bottom left.
After clicking on the icon, a new window will pop up, find and click on the 'GIFT CODES' button.
Now, enter the codes we provided above in the 'Enter your Gift Code here' section.
And, at last click on the 'REDEEM CODE' button and you will be rewarded immediately.
Now you have everything to know about King of Avalon codes and the game itself, make sure to let us know in the comments if you have any trouble redeeming any codes.
Frequently asked questions (FAQ):
Are King of Avalon gift codes real?

Yes, All the codes mentioned in the article are genuine and working (as of writing the article).

Why is the code not working?

Well, this can have many answers but some causes can be that you may have entered the wrong code. If you are sure that the code you have entered is correct that code is probably expired or exhausted.

Where can I get working King of Avalon gift codes?

Follow our page King of Avalon gift codes page on shadowknightgaming.com regularly or join the official Discord server of the developer.
Also Read: Improve your Gameplay with these King of Avalon Tips and Tricks!