A very warm welcome to this page of tips and tricks of the King of Avalon. Here, you will be getting all the tips required for a good beginning of the game.
I would mention that you will be given some advice/pointers related to the game and not any cheats and mods. We do not promote using King of Avalon cheats and mods in any game and also it is unethical and it also kills the fun of the game.
King of Avalon is a fantasy game based on the story of medieval times and the legend of King Arthur and the Knights of the round table.
The game involves building a great city, raising a great army, mastering the skills of wars and strategy, and training your dragon to make victory over your enemies.
To get a basic understanding of the game we recommend you check out King of Avalon Wiki
At first glance, the game may seem easy and may feel like a normal conquest game but it consists of a lot of complex mechanics and to get proper knowledge about the game it would take a week-long time gameplay. So, to enhance your beginning in the game you can follow some of the tips/tricks given below.
Best King of Avalon Tips and Tricks 2021
Save Your Resources
First of all, the most important advice would be to save your resources. In the beginning, a message will pop up to speed up your construction using some resources but I will suggest waiting for a minute but do not waste your resources on that. The resources used there are valuable and are hard to get. So, save them and try not to waste resources like this rather you can use them to upgrade your heroes.
Complete your daily tasks

King of Avalon assigns players some daily tasks. By completing these tasks, you can earn 420 activity points daily. When a certain milestone is achieved, you will be awarded a loot crate for free.
Balance your troops
The most important factor in the King of Avalon is your attack. The stronger the attack is there are more chances of victory. Naturally, the lower rank troops are trained quite early and higher rank troops require some time to train. So, keep in mind the time to train your troops and train them in advance.
See your entire army at one place
If you have trained many troops and you want to know the strength at one place then there is one building named Parade Ground building. This building does not have a menu, so it may take some time to realize that it exists. Always keep checking the building and keep a proper report of your army and understand your shortcomings.
Get Help from your friends
If you are into an alliance then you can donate troops and also ask for troops. Each troop received by your friend reduces your construction time by 1%.
Keep your heroes and Dragon leveled up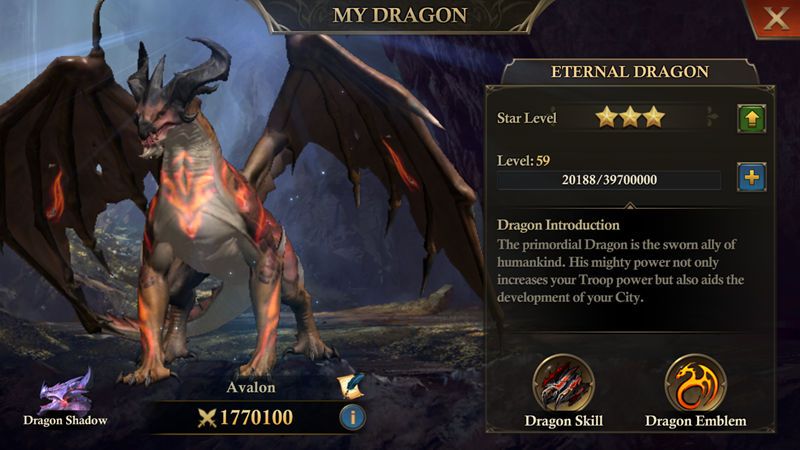 The Hero EXP is used to level up your heroes and increase their stats among other things. You can also use Hero Shards and Hero Skill Scrolls to further improve their strength in the battle.
Explore your inventory Frequently
You get many different rewards by completing daily quests. There will be too many resources in your inventory so always check your inventory and try to get knowledge of the different resources of which you may not know the use.
Conclusion
So, these were a few key tips for a proper beginning in the King of Avalon. I think keeping the above points in mind you can succeed in the game very fast and grow your city very well.
We also have an article on how you can get free rewards in King of Avalon Using Gift Codes. Do check it out!
Do you have some King of Avalon tips/tricks that you would like to share? The comments section is open for you!