Are you a Love Nikki fan? Do you see all those beautiful dresses and want to own them? Is it taking too long to own those dresses, and you just can't wait?
So here's a solution- Love Nikki Redeem Codes.
Love Nikki is a mobile-based RPG game about a girl who ends up in a magical world, where wars are solved by styling contests. She yearned to become a stylist since childhood so she heads off on an adventure in the newly discovered world. Later Nikki is set to save the new world discovered by her styling talent.
You can know more about the game on our Love Nikki wiki page.
What are the Gift Codes for Love Nikki?
Developers/ Publishers provide redeem codes to the players to keep them engaged and interested in the game. Though collecting rewards and earning suits in Love Nikki keeps the player's interest intact in-game but sometimes, fails to fulfill the urge.
List of Love Nikki Dress UP Queen Codes
Here are some Love Nikki Redeem Codes that are tested by fans of Love Nikki.
We will keep adding new codes to the list whenever they are released. So, if you don't want to miss out on any Love Nikki Dress UP Queen Codes, subscribe to Shadow Knight Gaming by hitting the bell icon at the bottom left.
Also, if you are just getting started with Love Nikki or have never used redeem codes before, stick till the end to find out how to use them.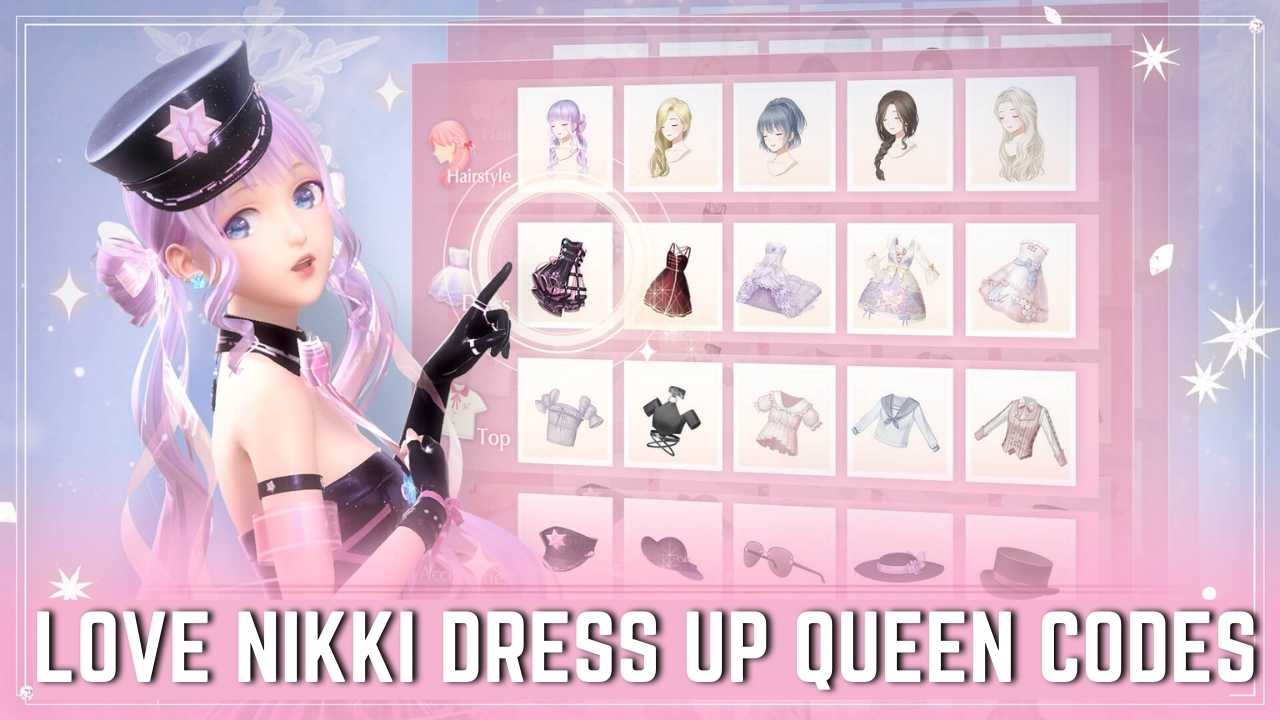 Working Codes
aEFjQEQjtTD7 – [Reward:  Get 30,000 Gold and 30 Stamina]
aEFiZGt8EWTX – [Reward:  Get 30,000 Gold and 40 Stamina]
aEFhks8nd2zy – [Reward: Get a Hot Dog Dress]
Expired Codes
aEFggy9FjkKK – [Reward:  30,000 Gold and 40 Stamina]
aEFfx9eeX5S8– [Reward:  for 2 new Hair]
aEFetU68T6Hz– [Reward: Redeem for 30,000 Gold and 30 Stamina]
aEFdtAywsYgK – [Reward:  50 Stamina, 100 Star Coins and 2 Fantasy Tickets]
aEFcAWw8e6cj – [Reward: 50 Diamonds, 100 Stamina and 30,000 Gold]
aEFb3myArfT2 – [Redeem for 10,000 Gold, 20 Star Coins and 100 Stamina]
aEEjmJcWwSxy – [Redeem for 10,000 Gold and 50 Stamina]
aEEiaU46emwe – [Reward:  Wind in Forest Top, Slender Bamboo Bottom, Green Cliff shoes and Poem in Pillow right Handheld.]
aEEfGrPtqVmZ – [Reward:  10,000 Gold, 88 Stamina and 20 Star Coins]
aEEeP5EV52nj – [Reward:  20,000 Gold and 100 Stamina]
aECdWTH9pe4a – [Reward:  10,000 Gold and 100 Stamina]
Love Nikki Dress UP Queen Codes are only valid for a short period or have a redeem limit after which they can no longer be used. So, if the above codes don't work they have already reached their time/redeem limit.
How to find Love Nikki codes ?
Love Nikki Redeem codes are updated frequently on their official website or their social media handles. So, you can keep an eye on their Facebook, Instagram, Reddit, Twitter, and Love Nikki's official Discord server.
Love Nikki's Fandom pages are an active source of redeem codes, especially the comment section. Some of the above-mentioned redeem codes are found in comments only.
How to redeem Love Nikki Dress UP Queen Codes?
Go to the Lobby and click on the Profile icon.
Another screen pops up, click on the Settings icon.
On another pop-up window, click the Redeem Code Button.
Copy and paste the Love Nikki Redeem Code.
Click on Claim Button.
Enjoy the Reward(s).
FAQ
Do these redeem codes actually work?

YES, Absolutely. All the Love Nikki Redeem Codes work in their specified time. When the code expires, the game shows an error.

I am unable to get rewards from the Redeem codes. What Should I do?

Check its availability and also the code. Make sure the code is working and you are copying it correctly.