Here is a list of all the latest Mighty Party Promo codes.
The mighty party is a game where you have to choose your hero and deploy it on the battlefield with a tap and after 3-minutes either you win or lose. This may seem boring but trust me Mighty Party is an amazingly addictive mobile game. This requires your strategic skills, you must know the strength and weaknesses of your hero as well as your opponent.
Here in this article we have compiled a list of all the working Mighty party redeem codes. So, be quick and don't lose the chance to get free rewards in Mighty Party.
This list of codes is obtained after rigorous research. These codes are provided to celebrate any achievement and milestone achieved by the game and are usually uploaded on Facebook, the Discord server of the developer, and Mighty Party Reddit fan pages.
To get a better understanding of the game, check out – Mighty Party Wiki
What are the gift codes for the Mighty Party?
Gift codes (also known as Redeem Codes or Promo codes) are special serial numbers that are issued by the developers of the game for in-game use. When you redeem a code, you receive a specific reward. Almost every game has its redemption system.
It's important to remember that these codes tend to expire pretty quickly, so don't wait until then. On top of that, these codes are released on several platforms, including the game's social media handles. Thus, making it very difficult to keep track of all of them.
Lucky for you, Shadow Knight Gaming is always on the lookout for these codes, so there is no need to worry. Whenever new codes are available, we will update the list. So, check back every once in a while.
Alternatively, you can allow notifications to our website by hitting the bell icon at the bottom right of your screen. That way you will get notified every time we add new codes.
List of Mighty Party Promo codes
Active Mighty Party Codes   
brawlchess: This code will give you 300 gems.
Mightyparty:  This code will give you 50 gems. 
Expired Codes
These are the codes that were valid until November we hope that you had got an opportunity to redeem these code
boo: This code was used to redeem 5000 Gold.
veryscary: This code was used to redeem 300 Gems.
afterlife: This code was used to redeem 400 Copper Coins.
tickortreat: This code was used to redeem 150 Soul Dust.
darkgifts: This code was used to redeem 5000 gold.
jackgift: This gift code was used to redeem 500 Elixir.
FREE150: This gift code was used to redeem 150 Gems.
How to get Mighty Party redeem codes?
You can get the latest codes at the developer's Twitter handle or join the game's official Discord server. Or visit this post regularly as we will ensure that you receive any new codes ASAP! 
How to Redeem Mighty Party Promo codes?
Redeeming codes is very simple and all you have to do is follow the simple steps given below:
Firstly, you go to the Menu.
After that, you click on settings and then you go to click on Other.
Then, you now Click on Gift Code and use the codes from the list. You paste these into the Gift Code option.
Finally, you click on the " Confirm".
Once this is done, you have redeemed your code and the free unlockable reward will be available straight away.
Now you have everything to know about Mighty Party redeem/promo codes. make sure to let us know in the comments if you have any trouble redeeming any code.
---
FAQ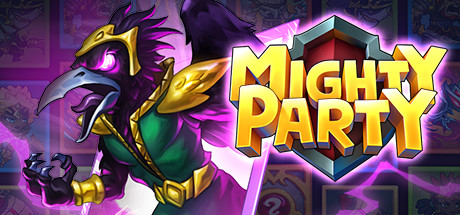 Are these Mighty Party Promo codes real?

Yes, the codes are original and working.

Why is the code not working?

Well, this can have many answers but some causes can be that the code is expired, you may have entered the wrong code.

Where can I get Mighty Party Promo codes?

Follow our page Shadow Knight Gaming regularly or join the official Discord server of the developer.
If you have any other questions/queries, suggestions, or feedback please feel free to let us know via the comments section. Have a wonderful day 🙂