Metroidvania games are known for their unique gameplay and strong storyline. Here is the list of best Metroidvania games for Android and iOS right now.
There is no denying that Video games on mobile devices have come a long way from the early days of games like Snake and Tetris. Android and iOS games now come in all genres, be it racing, action, FPS, RPG, RTS, and so on.
However, in today's article, we decided to talk about the Top 5 Mobile games in a particular genre that have seen quite a resurgence in popularity in recent years. In case it wasn't apparent from the title, we are talking about Metroidvania.
Now, Before jumping into finding out The 5 Best Metroidvania Games on iOS and Android first, let's take a look at what Metroidvania is shall we?
What is Metroidvania?
For those who don't know, The phrase "Metroidvania" comes from "a linguistic blend " of two popular 2D sidescrolling game franchises namely – Metroid and Castlevania from the 1980s.
It is said that the category originated as a group of Japenese developers worked hard over the creation of typical levels that will truly challenge players.
Many to this date categorize Metroidvanias as only 2D or 2.5D sidescrollers, but in the true sense, the subgenre is not defined by such a limitation.
Today it is a subgenre of action-adventure games that emphasizes on utility-based exploration with nonlinear gameplay elements at its core. Emblematic features of this family of games include, but are not finite to, a large number of small interlinked maps, backtracking, arduous boss fights, and much more.
I know… I know, it all sounds like Jurgen. In easy words, Metroidvania games focus on nonlinear gameplay that revolves around a beautifully woven story.
Okay, enough warm-up now, time for the treat!
Top 5 Metroidvania Games On Android and iOS
---
Dandara: Trials Of Fear Addition
Price: $5.99
Available On iPhone, iPad & Apple TV
The first in our list of best Metroidvania game is Dandara. It is a 2D platform based game. The game takes you to a fascinating world that you are bound to praise. The game includes puzzles, a hardware controller, and much more. Furthermore, You can explore and unlock new adventurous spots and weapons as you progress. Dandara explores the hidden salt place and dark secrets in it.
A new free expansion has also been released where our protagonist searches for original inhabitants. As it is a premium version, you have to pay only $5.99 once. It is a piece of good news for game lovers as they have to pay just once. It's worth every penny.
Download On Playstore!               Download On App store
---
Fin And Ancient Mystery
Price: Free
Available On Andriod, iOS
Fin & Ancient Mystery is a new hardcore platformer game that is loved by more than 60000 people worldwide. Big-Eared Fin's journey expands across seven magical platforming worlds, master the magic, destroy 6 HUGE bosses, and save the whole world from destruction. Its heath-throbbing levels include icy permafrost, thirsty, dungeon, green tropics, ruins, parched desert, and the world beyond time. Its thrilling adventure contains a variety of monsters. First, you have to find the weak spot of every enemy and then destroy them. Let's start your story of an experience with Fin and the ancient mystery and have fun.
Download On Playstore!               Download On App store
---
Price: $8.99
Available on iOS and Android
Dead cells is one of the most trending game now available on iOS right now. It is an action game by indie French studio Motion Twin that features rogue-lite and Metroidvania elements. The game is set in the grim castle that contains chambers, sewers, and cloisters.
Each gameplay is a fresh experience, during which you can discover new parts of the fortress. One important aspect of the game is combat which is especially difficult to master. Therefore, in order to succeed, you have to fight back with enemy attacks and to get the protagonist to a high level.
Download On Playstore!               Download On App store
---
Megatroid  
Price: Free
Available On Android, iOS.
Megatroid is a Sci-fi based blasting fun game. To date, more than half a million players have downloaded it. In fact, Google Play also featured this game as the number one platform game in the U.S, Canada & India.
Megatroid contains hundreds of super-badass weapons and armours. It has incredible visuals and long-term playability. You can level up by destroying your enemies and can gain scores. Run, jump, and examine the robot base while you combat the machine empire's robots. You can also automatically generate your level by typing anything in the level generator box.
---
Into Mirror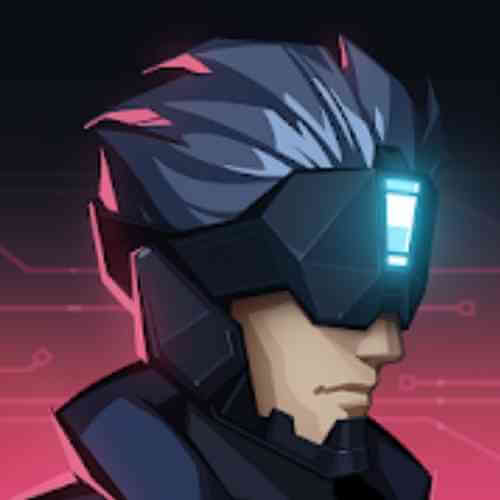 Price: Free
Available On Android & iOS
From the creator of Pursuit of Light comes another masterpiece Into Mirror. It is a fantastic action game with a cyberpunk vibe. This game describes a tale set in distant 2076. The virtual world has devoured all, and it seemed that everyone is enjoying and happy on the planet. But in reality, everything is not as good as it seems. The company that was engaged in the development of the digital world decide to enfold power over their hands. Now, the hero must get into the citadel of the Corporation and prevent the action of its employees. Do you have what it takes to save the day? With unique features, vocals, and animation in the game, Into Mirror is a no brainer and earns an easy recommendation.
Download On Playstore!               Download On App store
---
CONCLUSION:
So these are the Top Metroidvania games for Android and iOS that could be your best companion in your leisure time. I hope you like this article and share this with your friends and especially with game lovers.
We will continue to bring more content, so do make sure to get subscribed to shadow knight gaming and allow push notifications.  Oh! And while you are at it why don't you check our list of Top 10 Best Upcoming Mobile Games Every Gamer Should Play in 2020. It is worth it!
Best Of Luck!