Here are the best turn-based strategy games that you can try on your iOS and Android devices today.
In 1977 Chris Crawford from Texas was the first to develop a turn-based computer game called Tanktics: Computer Game of Armored Combat on the Eastern Front. Strategy games focus on planning rather than rapid actions. Turn-based strategy games take this approach even further, allowing players time to assess the situation before they play their next move carefully. Thus sometimes referred to as "a thinking man's game."
Like most other game genres, with the advent of mobile gaming, Turn-based strategy or TBS games have made their way to ios and android platforms. As a result, both Apple AppStore and Google Play are flooded with TBS, with more added every day.
So, today let's explore Some of the best TBS games on iOS and Android and what you can expect from these mobile games.
Also Read 6 Best MOBA Games for iOS and Android that are Surprisingly Addictive!
Best Mobile Turn-based Strategy Games
---
1.Civilization Revolution 2:
Price: $4.99
Available On iPhone, iPad & Android
Civilization Revolution 2 is considered one of the most successful mobile-based strategy games. Sid Meier designed it. In the Civilization Series, Civilization Revolution 2 was the first game developed that is now available for all smartphones. Players can enjoy this game on Android, iOS, and PlayStation Vita. The game contains varied challenges that make the game more interesting for players.
Civilization Revolution 2 introduced the innovative 3D representation with tactical depth. In contrast, its key features include new civilizations, leaders, units, buildings, and technology, along with various challenges and tasks. There are different ways to go about this fantastic game. There is an option of a solo play where a custom game is created that either end after 30 turns or until only one tribe remains. Or you can go with the multiplayer mode creating a custom game among friends to be played over time. What's even cooler is that if you don't have any friends or users to join you, the in-game AI offers challenges with varying difficulty levels ranging from easy to difficult.
---
2. The Battle of Polytopia:
Price: Free
Available On iPhone, iPad & Android
The Battle of Polytopia (priorly known as Super Tribes) is one of the best strategy games available on Android. It was developed by Midjiwan AB and introduced in February 2016. This strategy game has a more conquer vibe, as your goal is to bring the world under your control.
Players are given different choices of tribes from which they have to pick a tribe, fight other the evil tribes, discover new lands, and master new technologies. Initially, the player can select his tribe to participate in the challenges. Then there is also an opportunity for the player to travel or visit different locations. Those locations might include forests, very ancient communities, and more for additional perks.
The Battle of Polytopia is all about exploring new tribes, technologies, and lands. There are also new auto-generated maps that make the game more exciting and challenge the players. The simple interface makes it easy to learn, fun, but a hard to put down experience.
---
3. The Banner Saga 2:
Price: $9.99
Available On iPhone, iPad & Android
Banner Saga 2 is a famous strategy-based game. The game is the sequel of The Banner Saga, which created a storm in the indie gaming world. A development team of three named Stoic developed this game and was published by Versus Evil.
The Banner Saga 2 has a massive, oppressive world in which some different characters and giants have to face threats of high understanding ability. Characters that one chooses have to fight through the darkness and beat the enemies. The players enjoy playing this epic, story-based, and tactical role-playing video game.
---
4. Hoplite:
Price: Free
Available On iPhone, iPad & Android
Hoplite is considered as one of the simple strategy games that makes you go crazy. This video game was developed by Australian indie developer Douglas Cowley that was released on December 20, 2013. Its artwork includes old school pixel art, which is done by Shroomarts.
It is easy to play the game to learn but requires a tremendous amount of depth to Master the tactics. Since this is a Turn-based strategy game, it often gets quite challenging as action can have far-fetched consequences. It offers strategic choices to upgrade the abilities and focuses on tactical movement around the small maps.
---
5. Fire Emblem: Heroes
Price: Free
Available On iPhone, iPad & Android
Fire Emblem Heroes is a fantastic turn-based Strategy game. It was developed by Intelligent Systems and Nintendo for Android that was released on February 2, 2017.
Fire Emblem series features a free to play model in which effective tactics are used and implemented. The game comprises different characters and a variety of different environments from across the Fire Emblem universe.
Each warrior has a unique sense of abilities and incredible strength. They have superior weapons and skills. Moreover, they own their history of origin. When a warrior participates and plays, he gets to know other warriors who belong to different histories. As the warrior progress, he explores various other locations that players can navigate through using a global map later.
Fire Emblem: Heroes allows a warrior to build a band of fighters and warriors to wage war against opponents. It also further enable a warrior to unlock characters from the settings. So, the longer you play, the more ranges of in-game difficulty increase.
---
6. XCOM: Enemy Within: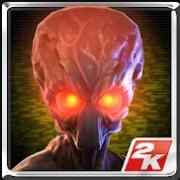 Price: $4.99
Available On iPhone, iPad & Android
X com entity comprises two games, namely X-com: Enemy Within and X-com: Enemy Unknown, released in November 2013 and November 2014 with more features added to the later in March 2016.
X-com entity is an expansion for the X-com. This expansion pack introduced new gameplay elements and introduced new themes to the base game. Enemy Within was almost the same and had the same features as XCOM: Enemy Unknown but with some additional features. In X-com: Enemy Unknown, the player manages the X-com headquarters in real-time progress. The gameplay revolves around turn-based battles against the invading aliens across the globe. Do you have what it takes to stop them?
---
Conclusion:
Turn-based Strategy games are very different from all kinds of games as matter more than actions. Just like in this article, we had to think and plan what games we should include and why rather than simply pouring our hearts out.
We really hope you find this article helpful. Feel free to hit us up in the comments and share it with your friends, especially with those addicted to gaming, so we stay motivated to write more in-depth content in the future.
Lastly, don't forget to check our other articles on top games Series, where we have covered some awesome topics like the Top 10 Best Upcoming Mobile Games Every Gamer Should Play and the 5 Best Metroidvania Games on iOS and Android Right Now.
Oh! And while you are at it, why don't you push the bell notification to keep updated with our latest?
Cheers.