Tycoon games are not everyone's cup of tea. These games enable you to flex your brainpower and put your management skills to the test. From creating your own business to leading mega-corporations, if this sounds interesting to you, then check out the list of best Tycoon Games for Android from all around the google play store!
What are Tycoon Games Or Business Simulation Games?
According to the oxford dictionary, tycoon refers to a "wealthy, powerful person in business or industry." The word originated from the Japanese word "taikun(大君)" which means 'great lord or prince'
A tycoon game is a game that is a business simulator with you as the person in control (the tycoon).
These games focus on the management of economic processes usually in the form of a business. Several games in this genre have been designed among various simulations. For example, a theme park simulation game can be a business simulation because it gains profits and attracts customers. It also includes a building aspect that makes it management and construction simulation.
The genre has several games that include "Transport Tycoon" and "Railroad Tycoon." I hope these words cover the actual meaning of tycoon or business simulation games. A classy example of a tycoon game is "SimVenture Classic."
Top 6 Tycoon Games Or Business Simulation Games To Watch Out For Android:
Here is our list of Top 6 best tycoon games on Android that you should not miss. So, without any further ado, let's jump into it!
---
1. Game Dev Tycoon:
Price: 4.99$
Available On iPhone, iPad & Android
Game Dev Tycoon, you will experience a gaming history that takes you to starts your own video game development company in the early 80s. It is a business simulation game by Greenheart Games.
Game Dev Tycoon allows you to grow your company and the gaming industry by researching the latest genres and consoles while generating best-selling games. You can conduct industry-changing projects and unlock labs in the game. There are several secret places that you can discover while exploring the fun in this game.
Game Dev Tycoon has received great reviews so far. If you like management games, you will definitely love this one.
---
2. Football Manager 2021 Mobile:
Price: $8.99
Available On iPhone, iPad & Android
Football Manager 2020 Mobile is easily a fan favorite. As the name suggests, Football Manager 2020 Mobile will fast track your footballing experience to greatness. Build your dream football squad, win excellent titles, and make it to the top.
There are 21 of the top footballing nations featuring more than 60 leagues. Make different tactics to tackle challenges and run a long run while defeating other opponents. A matchday experience will bring great action and makes the gameplay much more fun.
However, your choice for selecting a team is where the real game begins! If you like Football manager games, look no further.
---
3. Golf Club Manager:
Price: $1.99
Available On iPhone, iPad & Android
The golf club manager puts you in the shoes of a golf club(No surprises here). If you have good managerial skills and leadership skills, it will be a fun one for you.
The golf club owner in the game, named James, will give you complete control over his ever-shrinking golf club. He is expecting you to take this club to the next level and make it a profitable one.
Your goal is to make his dream come true to become the owner of a championship golf course. So pal, strategize the gameplay and keep a daily record of earnings and see either you have got the skills to become a great golf club manager or not?
All the best!
---
4. Middle Manager Of Justice:
Price: Free
Available On iPhone, iPad & Android
Middle manager of justice features a gorgeous animated art style gameplay with strong mechanics. It has terrific yet creative and funny dialogue delivery.
The Middle Manager of Justice is the guide between order and chaos, upper management and senior staff, and good and evil. You have to belt the latest branch of Justice Corp and train the team of superheroes to counter crime and save the people around the city.
You can increase your branch's ability to enhance and build new facilities for the workers.
If you appreciate beautiful game design, you will enjoy this Tycoon game.
---
5. Big Chief: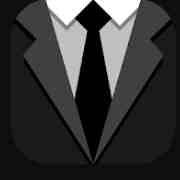 Price: Free$2.99
Available On iPhone, iPad & Android
Big Chief has impressive gameplay that takes you to the world of supremacy and inferiority.
In Big Chief, you can be an entrepreneur. Sounds enthusiastic, right? You can start your own company where you can take your business to the next level. You can be a leader or boss; you can fire your employees or appraise their performance better than others.
You can also fire yourself from the job and can have fun with your severance package that contains numerous allowances for you in it, or you can start it all over again.
It holds multiple severance package options, employee details, and up to 5000 unique questions.
Give Big Chief a shot if you want a truly one of a kind and completely fascinating corporate experience.
---
6. Motorsport Manager 3: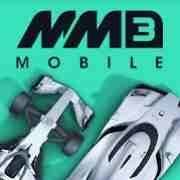 Price: $7.49
Available On iPhone, iPad & Android
Motorsport Manager Mobile 3 is an ultimate racing team Tycoon game.
You can develop your particular Motorsport team, settling on each critical choice. Recruit the drivers, collect the group, build up your vehicle, and brains your approach to glory.
Your team of racers can recruit drivers, build up your vehicle, and put resources into innovation. Work with them to accomplish the perfect qualifying lap. Plan the ideal method and make sure to dominate races. You can watch the race continuously or hop into the system screens to assume responsibility for the action.
Win titles around the globe to arrive at the zenith of motorsport.  And while you are at it, don't forget to watch out for climate changes, accidents, and vehicle maintenance. Things can get really nasty if you are not cautious.
---
Conclusion:
These are the series of our top 6 best tycoon games for android that will make your day. If you did find this article helpful share it with your friends and especially with game lovers.
Also, don't forget to subscribe to our notification squad and Facebook page to keep updated on our excellent upcoming content.
Happy Gaming!
Also Read: