After the pre-registration period and the beta test, one of the most popular Massively Multiplayer Online Role-Playing Game (MMORPG) Lóngzú huànxiǎng has finally been released globally with the name of Dragon Raja. Based on a fantasy novel written by Lee Yeongdo and developed by Archosaur Games, Dragon Raja was launched exclusively in China.
The pre-registration of the game started back in December 2019. With impressive graphics, Dragon Raja got more than 1.5 million pre-registers since it was first announced. With the massive popularity of the game, Archosaur Games came up with an English version. Dragon Raja has been released in North America, Europe, the Middle East, and Africa for both Android and iOS devices.
Game Story
Dragon Raja is based on the Korean fantasy novels 드래곤 라자, written by one of the most prominent South Korean fantasy novelists Lee Yeongdo. The story revolves around a 17-year-old boy, his mentor, and his friends, all of them come from a poor town.
The main story concerns the three's quest to rescue their people from a black dragon. But they need to protect a lost dragon raja girl, who would serve as a bridge between people and dragons.
Dragon Raja: Different Classes Guide
There are different characters in the game, which are divided into four classes. The classes have different roles and unique abilities. Here is a quick little rundown of all the different classes.
Blade Master
Position: Warrior / Tank
Melee
Weapons: Sword and Blade
Class Introduction: Expert combatant specialized in using swords. Blade masters always carry two weapons – a short Meitou and Large Rachi. Exceptional movement skills allow blade masters to change their fighting positions in combat swiftly.
Unique Abilities
Moongazer: Deadly multistage attack on a single target. Strike a swift back to the enemy to make him fly. Unleash multiple fast attacks while the enemy is still airborne.
Turmoil – Red Lotus: Deals high physical damage to at most five enemies in the front. Switching to Rachi mode deals additional damage with a burning effect.
Blossom Dance: Performs a slash to cause physical damages to up to five enemies. Adds Sakura effects to the target, which lasts 6 seconds, and cool down is 12 seconds.
Gunslinger
Position: Gunner
Ranged DPS
Weapons: Guns
Class Introduction: Gunslingers are  Ranged DPS in Dragon Raja. They are the sharpest hunter on the battlefield. Once they have targeted an enemy, there is no way out. The Gunslingers also have the most luxurious armory, such as Particle Beam, SPI Landmine, HMG, Tesla Solenoid, etc. It is an excellent choice for beginners.
Gunslinger Unique Abilities:
SPI Landmine: Use a small landmine, which lasts 20 seconds. When there is a target approaching, Gunslingers will track the target, deal damage, and cause floating effects.
Heat Blast: Calls up Satellite to lock on the target. Three seconds later, it releases Heat Blast, causing significant damage and stuns the target and five nearby enemies.
Stealth Camouflage: Turn to invisible status. While in use, you cannot select gunslingers. However, they will still get injured from AOE effects.
Soul Dancer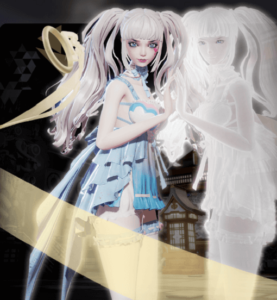 Position: Support / Mage
Support and Healer
Weapons: Floating Sandglass
Class Introduction:
Soul Dancers have a shadow form that looks exactly the same, like a twin sister or brother and never leaves their side. Scholars believe that these are their reflections from another dimension. Soul Dancers can heal themselves by speeding up time and offer strong support for their teammates.
Soul Dancer Unique Abilities
Witch's Kiss: Use forbidden magic to turn the target into a little yellow duck. The attack further reduces the physical and magical defense of the target and lasts for 3 seconds.
Time Lock: Twist and stop the time of the enemies around for 3 seconds.
Phase Shock: Teleport immediately to the shock point. Deal massive magic damage to a maximum of 5 enemies and render the damaged enemies vulnerable for 8 seconds.
Assassin
Position: Wizard / Assassin
Melee + Ranged DPS
Weapons: Special Exoskeleton
Class Introduction: Assassins are A rare combination of Melee and Ranged DPS who are equipped with Next-Gen weapons, which combine Dragon Blood and modern technology. Assassins can transform their weapons into different shapes to attack their enemies. With their powerful weapons, Assassins can handle very complicated combats. They have two available forms – Normal and Raid.
Assassin Unique Abilities
Moonlight: Throw a twirling wheel in a direction. During the effective time, Assassin can use Moon Shadow to teleport to the wheel and cause expansion.
Crystal Coffin: Be sealed into a Crystal Coffin. Immune to all attacks but also cannot move or use skills. This lasts for a maximum of 8 seconds. This skill can be canceled manually.
Dark Hunt: Turn invisible and mark a target. If the target can be demolished within the marked period, the CD of all skills in the Raid form is refreshed.
Gameplay in Dragon Raja
Dragon Raja is designed with Unreal Engine 4. It offers a gigantic, immersive world and stunning visuals. Whether it is PVE or PVP, the real-time combat and gameplay present players with dynamic and action-packed gameplay.
You can show your talent in fighting various world bosses, dungeons, battlefields, and massive PVP battles that hold up to 100 players simultaneously. Also, the player-to-player interactive gameplay is at the heart of the Dragon Raja experience. Some challenges require coordination as a team, as well as multiplayer quests that can only be completed through teamwork.
To facilitate in-game communications, Dragon Raja features a smooth real-time voice chat system, one-click multiple language translation, an interactive in-game social sharing platform as well as standard text chat. Players can join up with friends from all over the world!
Other Game Features on Dragon Raja
Dragon Raja features a comprehensive character customization system. Players can shape their character's personalities through their responses to unforeseen events. While progressing through the main story and anecdotes, every choice you make can have an impact on your avatar's personality. So, who are you going to be in Dragon Raja?
Vehicles are added in this game, and you can freely modify your cars. This is great. Besides driving the vehicles for your journey, you can even join a car racing event. On the world map and in the bottom right corner, you'll see an area called Highway 95. This is where you can join the Training or participate in events. However, you can only participate in these events twice a day.
Device Requirement
| | |
| --- | --- |
| Name | Dragon Raja |
| Size | 1.8 GB |
| Current Version | 1.0.48 |
| Requires Android | 5.0 and up |
| Requires ios | IOS 10 or above |
| RAM | 2GB or more |
| Installs | 1,000,000+ |
| Ratings | [kkstarratings force] |