PUBG Mobile version 0.18.0 Leaked with Miramar 2.0, Library Mode. The update is scheduled to be released on 7th April 2020. Here is all you need to know about the upcoming PUBG Mobile 0.18.0 Update.
For the past few months, there have been rumours about a new version of Erangel, but sadly Erangel 2.0 is still not here. However, a new leak has now confirmed that there will be some changes to the desert map of Miramar. Tencent is all set to release the beta version of the PUBG Mobile 0.18.0 update on 7th April and, after a month of testing, the update will be available globally for all the players, sources indicate.
Before the update makes its way to the global server, we have some confirmed leaks for our readers that will give them a look at the newly added modes and features that the upcoming PUBG Mobile 0.18.0 update is going to offer.
PUBG Mobile 0.18.0 Update Leaks
PUBG Mobile 0.18 Update will feature a new map, Miramar 2.0, A brand new TDM Library Mode, a new vehicle Golden Mirado, and a Race Tracks. There will also be an array of new features, including a built-in Scope for Win 94, along with many other things. Of course, most of these changes are already present in the Chinese version of PUBG Mobile.
Each of the new features is discussed in detail below:
Miramar 2.0
The excitement for Erangel 2.0 is inexpressible, and every PUBG Mobile Player was eagerly waiting for it. However, Tencent has surprised its fans by announcing a new Map called Miramar 2.0.
Miramar is the biggest Map of the game with a vast 64 (8X8) square kilometer area. The new Map will be an enhanced and improved version of it with better visuals and more.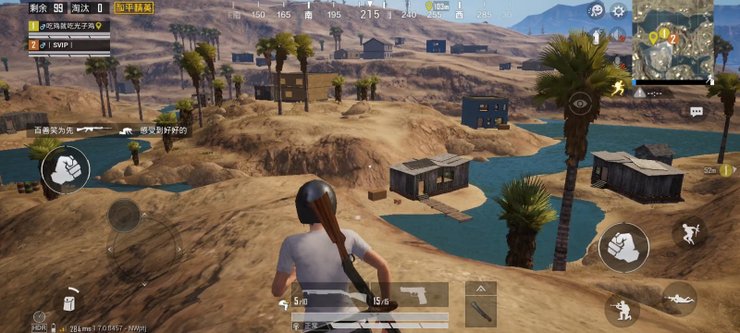 There are several changes in Miramar 2.0 over its predecessor. The biggest of which is the addition of an oasis to the North of the Map. Apart from that, the Map will get a new abandoned city with water bodies similar to Erangel water Town.
However, Miramar 2.0 is not just eye-candy as players have to fight against not only enemies but also the dangerous sandstorms of the desert.
Though not confirmed, we believe that Miramar 2.0 will take some cue from the new PUBG Mobile Arctic Mode: Cold Front Survival Mode. Here is our detailed article on the same.
PUBG Mobile 0.18.0 update Library Mode
The beta testing for the Library Mode has already started in the Chinese version of PUBG Mobile. According to some leaks, this mode will also be added to the beta update soon. In library mode, every player of a team has to make 18 kills using 18 different weapons to win the round.
We decided to invite more testers and planned to test 0.18.0 version, (7 April), it includes new map and new mode.

PUBG Mobile
After each kill, the weapon used will change to that of the opponent's. All the players of a team that completes the task first win the match. Read our dedicated article about this topic.
Built-in Scope on Winchester 94 (Win94)
The developers of PUBG Mobile are finally going to add a scope to the most underrated sniper, the Winchester 94. After the update, Win94 sniper will get a built-in 2.7x optic sight (scope) attached to the top. Moreover, Win 94 will deliver more damage than other bolt-action rifles like Kar98k, which will be a big plus for using it.
Also Read:
Golden Mirado
The upcoming Miramar 2.0 will feature a brand new vehicle – the golden Mirado. For starters, the Mirado will be the fastest car that can seat four in PUBG Mobile. Players could use the Mirado to rush to safety.
One thing to note is that the pros and cons of the Mirado are both it's open-top design. On one hand, players will be able to shoot easily staying within the vehicle but on the other, it will offer minimal protection (all thanks to the open-top).
Race Tracks
The new Miramar 2.0 is getting some new extra things, including a track of sorts. It doesn't look exciting enough as there are just some ramps and rings that you can drive on to make your car flip and jump. Maybe players will even be able to race on it in future updates, but that is confirmed.
We will keep updating this article with all the latest information.
So that's all for today! We hope our article "PUBG Mobile 0.18.0 Update Leaked: Miramar 2.0, Library Mode and Many More" was helpful. Share it with your PUBG Mobile Buddies and let them know. Also, follow us on Facebook and turn on notification by clicking the bell icon at the bottom right (it's free). See you again soon.
Peace.