There is no doubt that mobile games have made a revolutionary impact on our society. In the old era, there used to be Sega games, Meme games, and Nintendo games were mostly played. Nowadays Metroidvania games, Sandbox games, 3d games have taken their place. Sandbox is a linear base gameplay mechanic that allows you to explore open worlds within. It is a rare genre of gaming platform where you can see the entire game space, enlist with the whole story and play as you choose. Sandbox is drenched with other genres like adventure, survival, and action games.
Top 6 Sandbox Games For Android and iOS:
Mobile gaming for the past years has come up with deviation from gaming handhelds to smartphones and tablets. Nowadays every person has at least one online application store that contains thousands of video games ranging from triple AAA developers to indie studios.
We have gathered the top 6 best open-world games that will drive you crazy and urge you to serve plenty of your time as you have to customize various characters, explore the open world, and complete quests.
We have listed the top 6 sandbox games for Android and iOS.
Are you feeling excited?
Let's bump into it!
Blackmoor 2: Fantasy Action Platformer
BLACKMOOR 2 is one of the most extraordinary kinds of arcade platformer games with 10K+ downloads that is the combination of genre-defining combat and a mix of modern gaming and retro classic. Its story mode surrounds twelve heroes bosses and enemies full of characters with heart-throbbing twists and turns. It is the house of a sandbox with lots of creativity and with user-generated dungeon builder. You can build your challenges and share them with others and can have fun. It provides a multiplayer option with up to four players online in real time. It would be best if you had an internet connection for multiplayer and dungeon mode.
Price: Free/ $4.99
The GTA Series:
Grand Theft Auto 2 is a full-action pack game that was released in 1999 by Rockstar Games. It is the 2D version that preserves the same graphic version. Although you will not find that ethereal graphical environment that we enjoy while playing San Andreas, there is no doubt you will be amused by this 2D version. This fantastic 2D version possesses action, cars, gangs, blood, robberies, motorbikes, etc. All in all that makes it an excellent preference for game lovers as it is free. You will be astonished by playing the role of a street thug who does the job for several gangs. You will get more respect by killing the rival gangs from the peculiar gang you work with. Sounds alluring? Now download and enjoy this amazing game.
Price: $11.99 (trilogy only) on the app store and $14.97 on Play Store for the same.
Old School RuneScape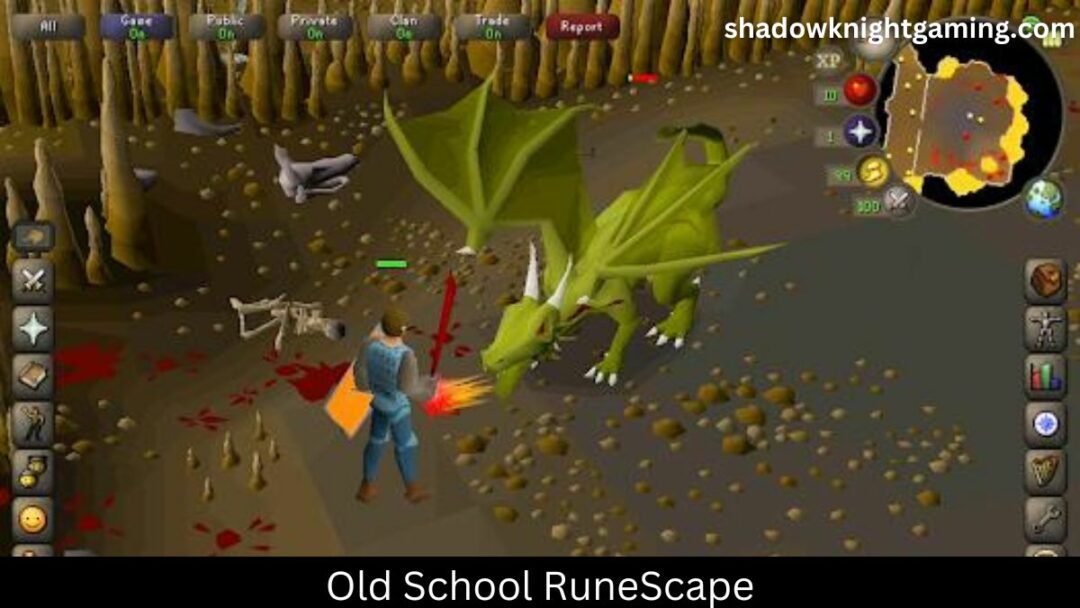 Old School Runescape is a sandbox-based version that was first released in 2013 and is based on bewitchment as it was back in 2007. It is an open-world delusion that is molded by its players. Over 260 million players have played it since 2001. Old School RuneScape coalesces the contort mechanics of modern MMOs with the sentimental point-and-click gameplay of role-playing games. Its adventure starts with an ingenious cross-platform advent to mobile gaming. You can explore gielinor which has to be the first traverse Fossil Island. It accommodates many lore-rich quests, epic puzzles, and enchanting narrative humor. You can find the legendary bosses having a battle through two bizarre raiding encounters, the Theatre of Blood, the Chamber of Xeric, volcanic monstrosities, tyrannous vampires, and undead dragons all waiting for you to explore seeing great treasure.
Price: Free
Last Day On Earth: Survival
The Last Day on earth is a survival shooter game set in a post-apocalyptic world. The world saw a disruption of an unknown infection that shattered almost all of the human race. When all the people started turning into zombies, only a few survivors that have resistance in their blood tried to survive in the once-great world. You have to keep an eye on your character's life essentials like thirst and hunger, create weapons, and collect heirloom resources for crafting. You can generate transport and weapons of different types that will come in handy for killing dozens, hundreds, and even thousands of zombies. So, what are you waiting for?
Let's explore this ocean of the Last Day on Earth and have fun while playing with this marvelous creation.
Price: Free
Minecraft
Minecraft changes your fantasies into reality. You can explore infinite worlds and build from the simplest of homes to enormous castles. By playing in creative mode, you can unlock infinite resources or mine deep into the way to survival. This game supports mobile devices or Windows 10. You can discover fast community creations in the marketplace where you have a choice to get skins, unique maps, and texture packs from your adorable creators. If you're a techy person here's a piece of good news, you can now customize your experience with free Add-Ons by modifying data-driven behaviors in the game to develop new resource packs. You can have more fun by playing it with up to 10 friends cross-platform anytime and anywhere.
Price: $7.49
Ark: Survival Evolved
Ark game based on an ultimate mobile dino-adventure with survival evolved. The enormous game world combines primal creatures and 80+ unique dinosaurs. You can meet up with other friends and players in this Jurassic-era world and can start forming tribes and building colonies for survivors. This game challenges you to struggle on a mysterious island where you have to begin your journey alone and unarmed. This game supports only android devices with 3 Gb RAM and an updated Vulkan support version. In Ark, you can explore an immense living and breathing prehistoric landscape by finding means of surviving, thriving, and escaping on the Ark.
Price: Free
Conclusion
So these are the Top 6 Sandbox games for Android and iOS that will turn your boredom into fun. We hope you like this article share it with your friends and especially with those who love to play games in the sandbox genre.
We will continue to update you with more amazing stuff so do make sure to subscribe to shadow knight gaming and allow permission to push notifications so that you will keep updated with our incoming content.
Best Of Luck!