Mir4 is a free MMORPG game that provides many features to earn mechanics and is full of PVP action which also includes large-scale clan wars. It always supports cross-platform with both (Android & iOS) with mobile as well as PC. Mir4 was released on 25 August 2021.
Game Information
Storyline
You have to capture the hidden valley and then you'll have to collect taxes and profits from the territory. You can set your boundary and can protect yourself. You have to hunt down your enemy joined a raid of 50 players and through this raid, you can get some rare loot. Many other factors will affect together for the growth of your character.
Hidden Valley is the main source of economy in Mir4. By holding the hidden valley you can gain great rewards or can collect taxes from all income from the territory. This provided a crucial strategy to win the game.
Gameplay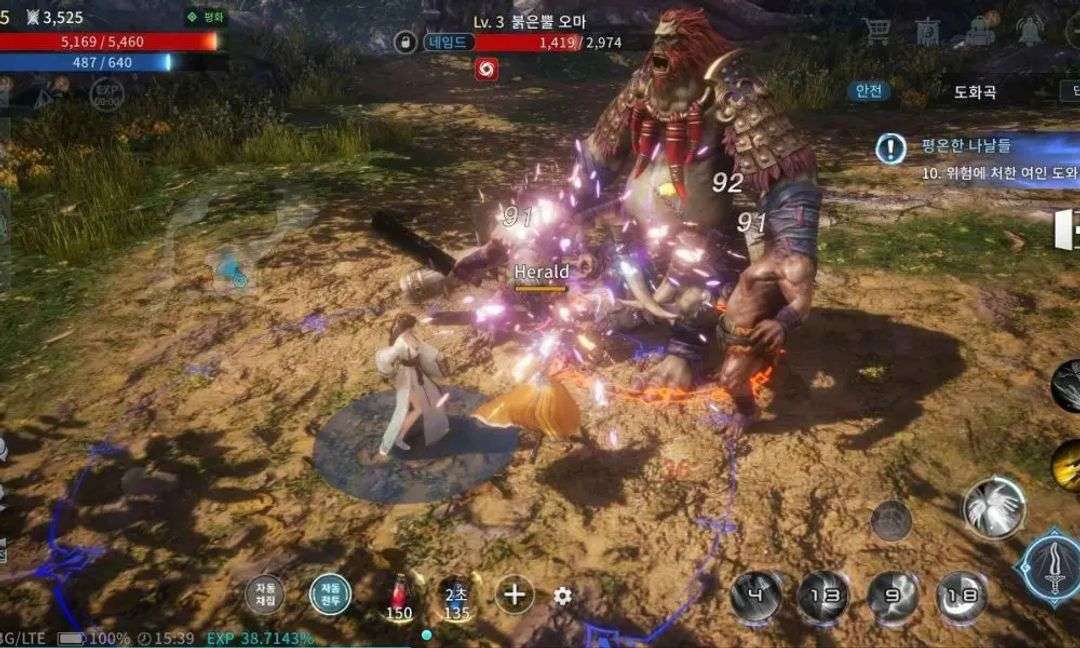 In starting it's pretty easy as you are just a warrior with some abilities and Heath war. You swing your sword to fight with your enemies. When your level will rise up to numbers POP or EXP UP then you'll notice that the chest is entirely unmoderated.
Mir4 barrages you with new unlocks. You can combat with the pets. Mir4 takes the traditional MMORPG template. It uses it in a very easy and convenient vessel for mining coins and also mining NFTs.
Players can play this game with a maximum of 3 characters and can play one of four professions. They have professions like Taoist and Warriors. They have the highest defense and attack tributes. They can also attack their enemies and can kill monsters easily by AoE spells. They depend on magic.
Warriors don't have many health and power attacks. Assassins have to take all the damage done through fight warriors. Here the mission is called quest. There are 3-4 types of missions.
Level Design
Mir4 made its universal identity a week ago. Before starting this game, it will provide you with four options for selecting your character. Do select by analyzing the importance of every character because if you will pick any character randomly.
It'll diminish your in-game enjoyment. Do upgrade your characters regularly and try to finish your daily goals on time. Always take part in field missions as it will aid to finish both field missions as well as primary quests simultaneously.
Other Features
Mir4 provides many crucial features that make it attractive and amazing. There are numerous modes of the game with unique features –
Oriental Movement – It's helpful for those who like Asian action movies. It's common in fights and also very similar to high jumps or even flying.
Fraud Detection – Mir4 provides an AI algorithm to protect the exchange market in the game. It also checks the trades in the market and finds abusers. Its unique feature is that its abusive bots will be found easily with the system.
Spirit – Players have the choice to summon spirits during the game. They live in the spirit village. They have exclusive skills and amazing abilities. They can also promote growth in the battles.
Significant Characters
Characters are named warriors and its name signifies that it refers to good fighters. They are the leaders of the battles. Players have a strong armor equipped with their character in battles.
It's the newest class of Mir4. He is a hunter with the quality of shooting monsters or enemies from a very large distance through an arbalist. She can also rain down a deadly shower of arrows.
He is a warrior in Mir4 with the ability to fight using a long spear. Simultaneously defending and attacking enemies. This is the biggest benefit of this class 
She is a magician. She is a good person and always uses her magic to help others. She can recover well in Battles. She can solve problems easily because she is an excellent problem solver.
She is a magician too who fights with her magical powers. He can fight well individually. He becomes stronger when she plays battles with allies.
Weapons used in Mir4
For completing the god slaying weapon mission in the game Mir4. Players must collect 240 Broken Flags and 240 Demon Blades. It has various weapons, armor, mounts, gear spirits, and more.
Magic stones
They can be removed and equipped through their menu. It's under the character icon.
Is Mir4 worth it?
Yes, Mir4 has stunning graphics which are powered by the unreal. Engine 4 and here martial arts make it an unforgettable experience for their players. Mir4 is a popular and integrity free to play the role-playing online game It can be played crossly on both PC as well as mobile. It's a spirit-based game.
Players start this game with 3 gems available and they earn the remaining 3 gems gradually by unlocking and upgrading the "Tower of Quintessence " Types of Gems – attributes, attr legendry, Rare.