Hello, Pokémon trainers if you're looking for Pokémon unite Redeem codes then you are in luck. Here in this article, we have compiled a list of all the latest Pokemon Unite codes. Now, it's very hard to come across such codes so, don't wait around!
What are Pokémon Unite Code?
Pokémon UniteCodes are special codes available to use on the platform and provide rewards in return.
These codes are rare and, released on multiple platforms so, they are hard to find and harder to grasp.
The gift codes are released on different time zones and can be player restricted so, before exiting our website why not become our member and allow notifications?
To get a better understanding of the game check out – Pokemon Unite Wiki
Pokémon Unite Codes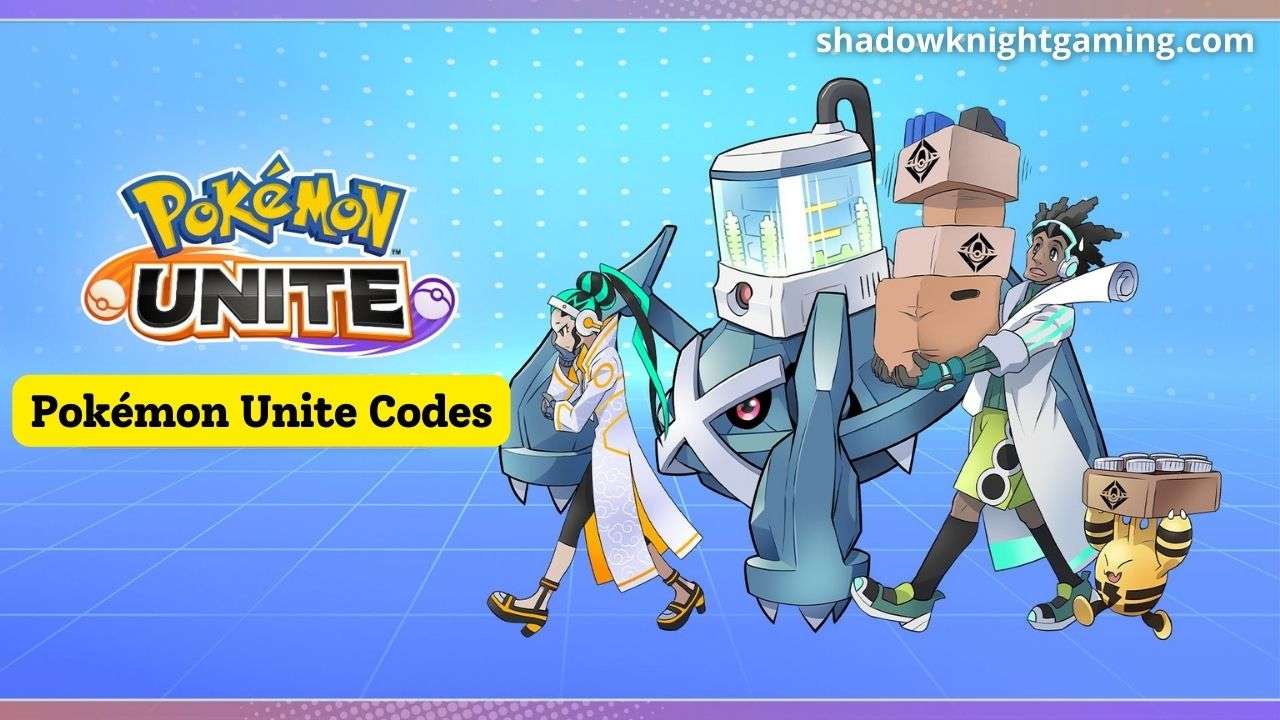 As of right now these are working codes available: –
Simply log into the game and select the Events tab on the menu in order to claim your 14-Day Welcome Gifts.
Path: Main Menu → Events → 14-Day Welcome Gifts → Claim
Expired Pokémon Unite Redeem Codes
Currently, there are no expired codes for the game but, there are expired comprehensive rewards that were presented at the time of release.
Also Read: Pokemon Unite Tier List – Best Pokémons in the game
Where to find Pokémon Unite Codes?
These codes are hard to come by and can be found on the official website or the developer's page of the game. You can come across such codes at the time of massive releases or updates, at times of special events, player events, etc.
Alternatively, you can check this page for all the latest codes. Also if you subscribe to our website we will notify you whenever new Pokémon Unite Gift codes are available. All you have to do is hit the bell icon at the bottom right of your screen and allow notifications from shadowknightgaming.com
How to redeem Pokémon Unite Redeem Codes?
The process to redeem such codes is already presented above.
FAQ
Can I play Pokémon Unite on PC?
Yes, you can play Pokémon Unite on PC. However, as there is no PC port of the game you will need an Android emulator to software to run it on your machine. There are many android emulators available online but we recommend LD Player.
It is one of the best Lightweight Emulators to play this Android game on your PC for an immersive gaming experience!
Is Pokémon Unite free-to-play?
Pokémon Unite is free-to-play for all and offers cross-platform play.
How do you get Zeraora in Pokémon Unite?
Win a total of 2 battles – 100 Aeos tickets. Win a total of 8 battles – 450 Aeos coins. Win a total of 16 battles – 50 item enhancers. Win a total of 32 battles – Unite License: Zeraora.
Do you need Nintendo online for Pokémon unite?
A Nintendo Switch Online membership is not required to play Pokémon UNITE on the Nintendo Switch. Since Pokémon UNITE is a free-to-play game, players simply need a Nintendo Account to download the game in the shop.
Can you play Pokémon unite offline?
Yes, you can play Pokémon uniteOffline. With the latest version of Pokémon UNITE, Offline mode is now available for all platforms – Nintendo Switch, Android, and iOS devices! You can access offline features by booting the game while not connected to the internet or choosing Offline Mode while at the start screen.
More Articles
Pokémon unite is an online/offline multiplayer game based on the globally famous animated series Pokémon. The game features both online and offline modes for the players to enjoy the game without a hitch. The game has a cross-platform feature allowing…