We are already entering the vacation months, and after a long time, many of us will be making plans for a long holiday in some faraway place. 
However, there is only one problem with long journeys – the long commutes before reaching your destination. Let's assume that you are planning to travel to Paris this year. You have boarded and have taken an airport transfer in Paris. 
Sometimes it might take an hour to reach certain tourist places, and it can be really frustrating sitting around doing nothing.
Today, we decided to take a look at a few games you can play on the go that'll blow your boredom away. You can play these games anywhere, be it a flight or a long ride. 
So, without boring you any further (pun intended), let's drive-in!
7 Games To Liven Up Your Trip
---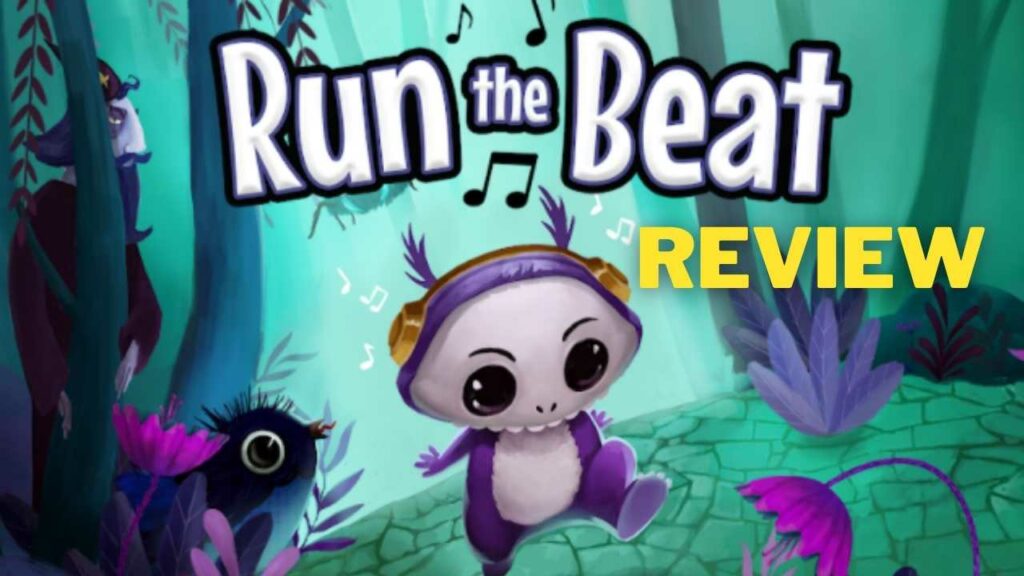 Run the Beat is a fun arcade game with super engaging gameplay. 
Noty is a mixtape loving cute magical creature with unique abilities. During a stroll through the forest, our hero comes across an evil wizard who steals his prized headphones away. 
Now it is up to the players to help Noty on his quest to take back his headphones so he can enjoy his favorite jams again.
The music of the game is synced with the character's actions. Read the full review of Run the Beat here.
2. Helix Jump
Helix jump is a simple yet enjoyable game. It consists of a descending ball that bounces in the center of the screen at the top of a cylindrical tower. Between the cracks are the platforms (floors), bypassing the "forbidden" areas. 
At each level, the number of platforms increases, and space through which the ball can pass decreases, making the game more and more challenging. It is available for free on both Android and iOS. Give it a go!
3. Hearthstone
Another popular game. It is a fast-paced strategy card game that gives you a thrill while playing. This one focuses on the popular Warcraft universe. The game is free; you will only have to pay for some extra content. 
In short, you won't be disappointed by this game in any way.
4. FIFA
Soccer fans need more sport when the league ends. We love FIFA because it has a touch of brutal realism. It is one of the most popular games available on ios and android. Surely that way the trip will be much shorter, there is no doubt.
5. League of Legends
This is a strategy game that is extremely fun to play. You can play this one online in real-time. The game combines intensity and role-playing elements into one. 
Being a strategy game, it is ideal for keeping your mind active during the trip. This will help you pass the time while you are on your long commute to your destination.
6. Hungry Shark Evolution
You can control a hungry shark by the seas in this game – feeding on fish, tourists, and even other sharks (Yummy!). 
The biggest challenge here is to stay alive in the face of enemy attacks and handle the constant loss of energy (suppressed by eating). As the level changes, you can unlock parts to level your shark and even buy bigger ones. 
With impeccable graphics and simple, objective gameplay, Hungry Shark Evolution is a true predator against boredom. The game is completely free and available for Android, iOS, and even Windows Phone.
Rocat Jumpurr is an easy-to-play rogue-lite game. All you have to do is blow up stuff to make progress. In the game, the rocket launcher serves both as a weapon and a multipurpose tool.
Simply put, players need to utilize the unique mechanics of the rocket launcher to fight ludicrous monsters and blast the enemies as well as move our feline hero and overwhelm obstacles.
Plus there are unlimited levels. 10/10 time killing machine! 
Conclusion
So that was our pick of the seven online games to liven up your trip.
Also, remember that it is not good to spend long hours of travel with your gaze focused on a screen. 
Games are ideal for time to pass faster, but we must dose it. If the trip is very long, we recommend you play for a while and stop and so on repeatedly, but with breaks. Now chase the word boredom with these best games.