Latest list of PUBG Mobile Redeem Codes Today!
PUBG Mobile is a free-to-play Battle Royale game with in-app purchases. By spending money in-game players can unlock look outfits, gun skins, vehicle skins, kill effects, and whatnot. However, if you are someone who doesn't like to spend money on a mobile game, there is a way to get all those premium rewards for free!
Like other popular mobile games like Call of Duty Mobile, DBD, and Free Fire, PUBG Mobile has introduced Redeem codes. Players from all around the globe can use these PUBG Mobile redeem codes to acquire multiple rewards like skins, emotes, and more that would otherwise be obtainable by spending in-game currency UC.
Plus, even if you do spend money in in the game, you can use these codes to claim some cool freebies!
The codes are released on social various media outlets, during festivals, collaborations, special events, and sometimes without any occasion. This month PUBG Mobile has also released codes for Godzilla vs Kong.
PUBG Mobile Godzilla vs Kong redeem codes Redeem codes For Today
Here is a list of the redeem codes with their corresponding rewards.
GODZILLAKONG – [Rewards: 1 Aircraft Pilot License, 3 Silver]
GODZILLAVSKONG – [Rewards: 1 Aircraft Pilot License]
TITANSLASTSTAND – [Rewards:1 Aircraft Pilot License]
MONSTERDETECTED – [Rewards: 1 Aircraft Pilot License]
MAY25PUBGMOBILE – [Rewards: 1 Aircraft Pilot License with One random item]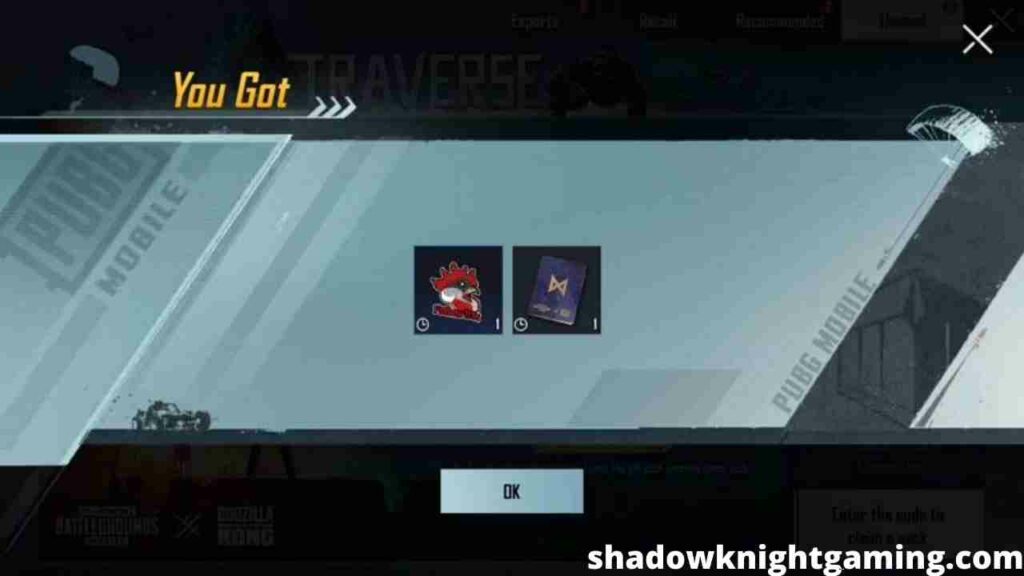 Other Redeem Codes
LOSTFREQPUBGM – [Reward: Lost Frequencies song] – (Limited Time)
GPHZDBTFZ – [Reward: Scar-L Gun Skin] – (Limited Time)
BBKVZBZ6FW – [Reward: PUBG Cannon Popularity] – (First 2000 User)
UKUZBZGWF – [Reward: Free Fireworks] – (First 2000 User)
KARZBZYTR – [Reward: Gold Pan skin] – (First 200 User)
UCKY – [Reward: Combat Driver Set] – (Duration One Day)
PEACE – [Reward: Piglet Set] – (Duration One Day)
BEAUTY – [Reward: Duelist Sett] – (Duration One Day)
---
How to use PUBG Mobile Redeem Codes?
In PUBG Mobile, you can redeem codes following these simple steps:
Copy Your Character ID
You can find your PUBG Mobile character ID by clicking on your avatar/character at the top right corner of the main menu. Here it will show you your ten-digit ID, as shown in the image. Copy your id by taping the copy next to it.
You will need to visit the official website to redeem PUBG Mobile promo codes. Once there, you will need to fill out your unique character ID, the code itself, and a verification code to prove you're not a robot.
Enter Your Character ID and Redeem Code:
Now in the Redemption Center, fill in all the boxes (ID, redeem code, and verification code) accordingly.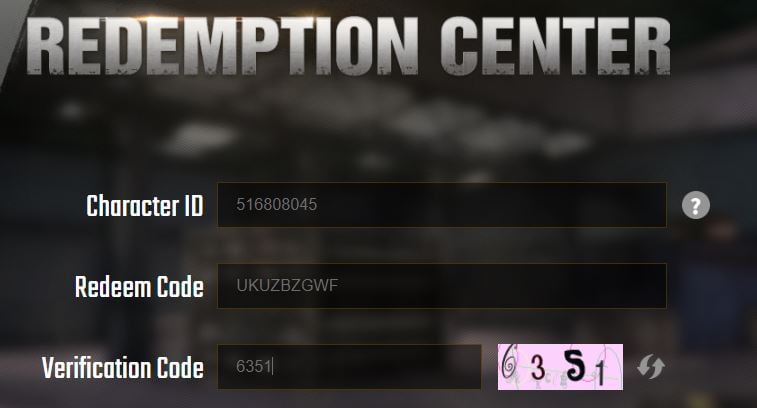 Click on Redeem and Verify
Verify the information you just filled in, if everything looks good tap on the OK button.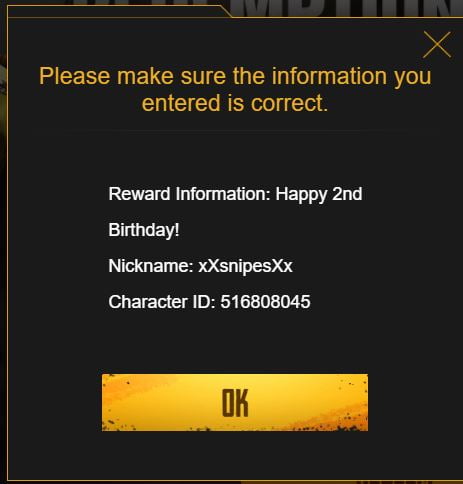 Open In-Game Mail in PUBG Mobile:
Open PUBG Mobile on your phone and then open in-game mails. Your rewards will be sent to you as attachments with a confirmation mail.
However, if players receive the error "Redemption Limit Exceeded," it means that the code has expired and they cannot use it anymore.
The only solution is to wait for the developers to release new codes so they can circumvent this error.