MF Ghost is an upcoming anime that has made many fans curious about what to expect. While the manga itself has not gained a lot of popularity, a dynamic trailer that lets us peek into the world of competitive racing, a sports genre that isn't covered a lot, is more than enough reason to keep us excited.
For fans who wish to know more about the series as well as those who are still deciding on whether to watch it, you have come to the right place, as we will be discussing everything a person needs to know about the MF Ghost anime.
Table of Contents
What is the Story of MF Ghost?
In a time when driving is going out of fashion and self-driving cars are aiming to replace it, a racing circuit known as MFG is gaining significant popularity while keeping the sport alive. The protagonist, Kanata, is a man who recently returned to Japan after graduating from a racing school. While he comes back home in hopes of finding his father, he cannot keep his eyes off racing for long and ends up joining.
Despite having an inferior car, he turns heads with the skill he demonstrates and soon becomes the center of attention. While hoping to gain clues to his father's whereabouts through this circuit, Kanata ends up going deeper and deeper into the world of Racing while unveiling all the secrets it holds.
The story contains all the great aspects one expects, right from a cast of memorable characters to high-octane driving which keeps us at the edge of our seats. To make things better, the clips from the trailer also seem to have brought all the manga panels to life while completely elevating the series as a whole.
Who Created MF Ghost?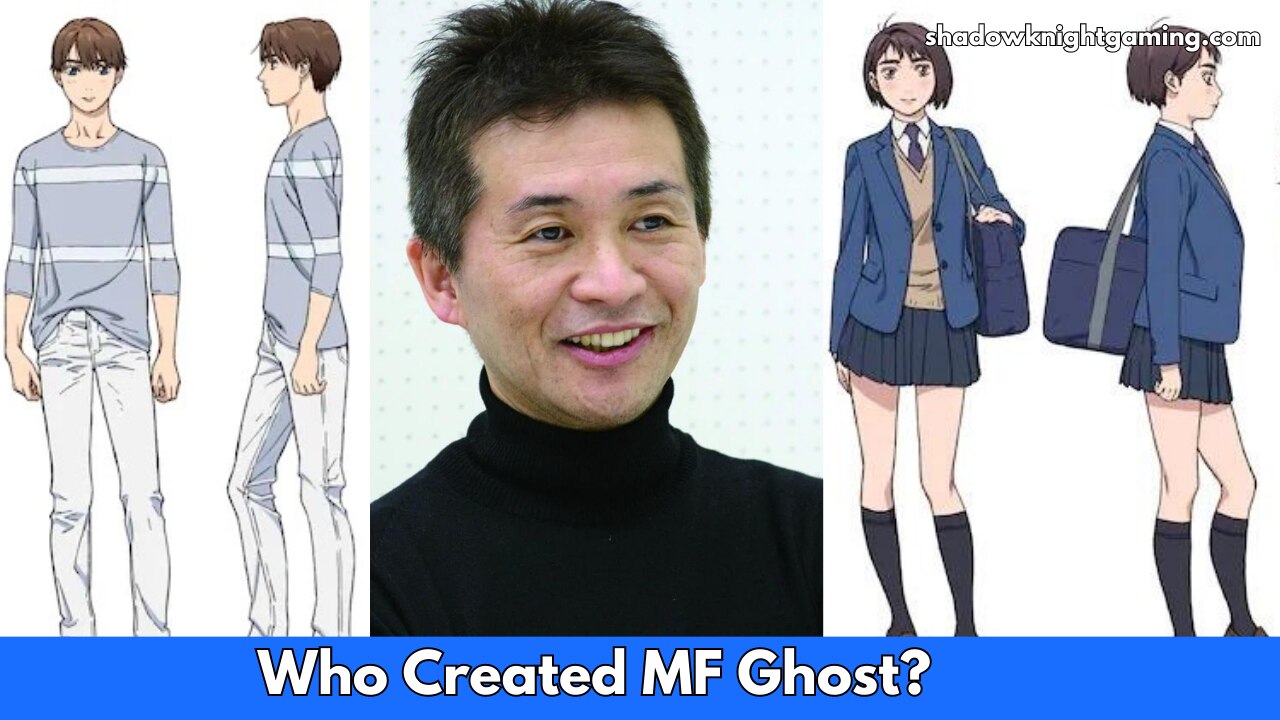 Fans will be incredibly excited to know that MF Ghost was created by none other than the amazing Shuuichi Shigeno, most known for his driving manga which ended up becoming a phenomenal hit, Initial D.
Right from the designs to the backgrounds and even the way drama is portrayed, the series has a lot of similarities and will be deeply enjoyed by both newer fans as well as fans of Initial D.
The cast of MF Ghost
A voice actor can make or break a series. This holds even more true to a sports story where the emotions need to be precisely conveyed. Fortunately for MF Ghost, this seems to be no trouble as they have hired an excellent cast:
Kanata Katagiri –

Voiced by Yuuma Uchida
Notable Works: Kyou from Fruits Basket, Megumi from Jujutsu Kaisen)
Ren Saionji–

Voiced by Ayane Sakura
Notable Works: Gabi from Attack on Titan, Ochako from My Hero Academia)
Ryounosuke Takahashi–

Voiced by Takehito Koyasu
(Notable Works: Dio from Jojo's Bizarre Adventure, Shinsuke from Gintama)
Keisuke Takahashi –

Voiced by Tomokazu Seki
Notable Works: Gilgamesh from Fate Series, Sanemi from Demon Slayer)
Itsuki Takeuchi –

Voiced by Mitsuo Iwata
Notable Works: Kintarou from Golden Boy, Shoutarou from Akira)
KouichirouIketani–

Voiced by Kazuki Yao
Notable Works: Franky from One Piece, Bunshichi from TenjouTenge)
Wataru Akiyama –

Voiced by Yasunori Matsumoto
Notable Works: Eren Kruger from Attack on Titan, Jean Havoc from Fullmetal Alchemist)
Kenji–
Voiced by Wataru Takagi
Notable Works: Eikichi from Great Teacher Onizuka, Obito from Naruto Shippuden)
KaiKogashiwa–
Voiced by Nobutoshi Canna
Notable Works: Guts from Berserk, Shikamaru from Naruto)
MF Ghost Release Date
The MF Ghost anime was confirmed on January 3rd, 2022 but very little information about its release date was revealed since then. Despite multiple trailers released very little was known apart from the fact that it would release sometime in 2023.
Finally, after much anticipation, the series was finally scheduled to have a release date on October 2023. This would mean that it would be released in the Fall season while competing with the likes of Spy x Family, Dr. Stone, and Tokyo Revengers.
Which Studio is Adapting the Anime?
The studio that chose to adapt MF Ghost is called Felix Film. While this is a relatively lesser-known name, they are most known for producing the recent romantic comedy hit Aharen-san wa Hakarenai. The studio is mainly focused on 3d and Computer Graphics and a lot of it can be seen in the trailer itself.
While the style of MF Ghost is different from their adaptations till now, we have seen many such cases where a studio steps out of its comfort zone and delivers an amazing series.
Checkout the latest MF Ghost trailer –
---
Here is everything you need to know about the upcoming Bleach: Thousand-Year Blood War Part…