Key Takeaways:
Urusei Yatsura (2022) Season 2 is officially confirmed and is set to premiere in January 2024 generating anticipation among fans.
The series follows the adventures of Ataru Moroboshi, a high school student engaged to an alien princess, Lum, after winning a game against an invading alien race. Season 1, well-received by audiences, portrayed Ataru's comical romantic escapades with Lum, introducing supernatural elements and bizarre situations.
The manga, created by Rumiko Takahashi, started in 1978 and concluded in 1987 with 366 chapters. Urusei Yatsura Season 2 will cover the second half of the manga, continuing the comical romantic antics of Ataru and Lum, featuring elements of Japanese mythology and folklore.
The key visual, released on August 19, 2023, showcases the main characters against the backdrop of Tomobiki town. While the key visual is available, the official trailer is yet to be released, heightening the anticipation for Season 2.
Season 2 is currently under production by David Production maintaining the same director, Takahiro Kamei, from the first season, and is said to feature two cours with a total of 23 episodes.
Urusei Yatsura is a Japanese science fantasy manga written and illustrated by Rumiko Takahashi and later down the line adapted into an animated TV series. This is the second anime adaptation of the series; the first one aired in 1981.
The first season of the anime aired from October 2022 to March 2023 and was well-received by the audiences. The second season is set to premiere by January 2024.
Here are all the details of Urusei Yatsura (2022) Season 2 including the expected release date, plot, trailer, studio, cast, and more!
Table of Contents
Urusei Yatsura (2022) Season 2 Release Date
A key visual was released on August 19, 2023, confirming the return of the series by January 2024, without a set release date. This was followed by a recap trailer and new cast updates.
What is the Urusei Yatsura Series About?
Urusei Yatsura follows the story of Ataru Moroboshi, a high school student, who finds himself at the center of attention after he's selected to play a game against an invading alien race to fight for Earth. Ataru wins the game but accidentally gets engaged to the alien princess Lum.
Hilarious and chaotic incidents follow Ataru when he returns to his normal life, along with Lum.
What Happened in Urusei Yatsura Season 1?
Season 1 begins with the invasion of Earth by the alien race Oni, who gives a chance to the people of Earth to save themselves by playing a game where a human has to touch an Oni's horns within a week to stop the Oni from taking over.
The human chosen is the unsuccessful and lecherous Ataru Moroboshi who reluctantly plays the game and eventually wins. The Oni player, the daughter of the Oni leader, Lum mistakes his celebration as a proposal and they are engaged on worldwide broadcast live television, much to the chagrin of Ataru, who already has a girlfriend.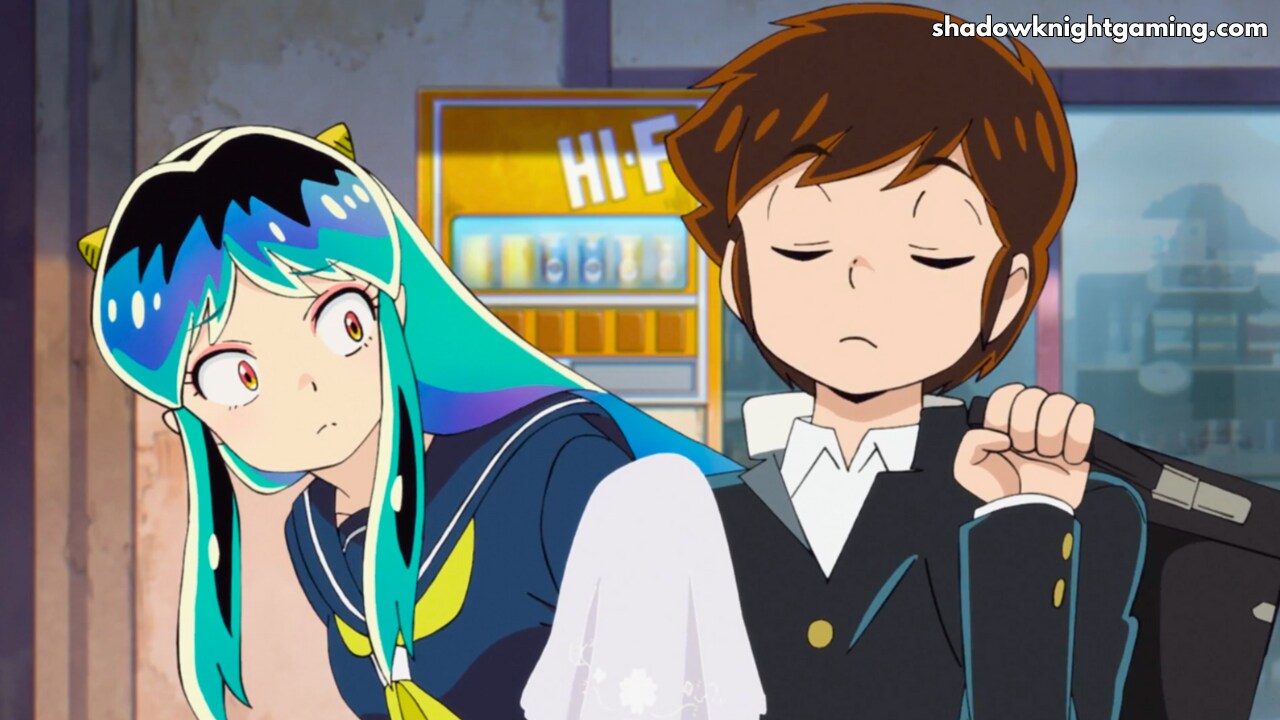 Season 1 continues to highlight Ataru's attempts to reconcile with his girlfriend and deal with Luma, who quickly attracts a rather large following. The season ends with Lum and other girls winning the Tomo-1 Queen contest in a tie and Ataru running away with the sponsor's money.
Urusei Yatsura Manga
The manga series, written and illustrated by Rumiko Takahashi began serialization from September 1978 to February 1987 in Shogakakun's Weekly Shonen Sunday. The series has 366 individual chapters published in 34 volumes. Kitty Films adapted it into an anime that aired from October 1981 to March 1986.
This adaptation, broadcasted by Fuji Televisions, was followed by twelve OVAs and six theatrical films.
What Will Urusei Yatsura Season 2 Be About?
Season 2 will feature the second half, or the continuing two cours from the last season, and will be centered around Ataru and Lum's comical romantic antics, featuring bizarre situations and supernatural elements.
The anime will follow the source material, adapting the individual chapters from the series. 
Urusei Yatsura Season 2 Key Visual and Official Teaser
The key visual was released on August 19, 2023, showcasing the main characters floating against the backdrop of the fictional town setting of Tomobiki town. The trailer is yet to be released.
Urusei Yatsura Characters
Ataru Moroboshi – The main character of the series, he is lazy, lecherous, and quite unlucky. He wishes to marry Shinobu and competes in the game for that reason only, but ends up as Lum's fiancee due to misinterpretation on Lum's part. He's voiced by Hiroshi Kamiya.
Lum – The Oni princess, participates in the game as a representative and loses. She mistakes Ataru's celebration as a proposal and accepts. She has the ability to fly and can generate electric shocks. She's voiced by Sumire Uesaka.
Shinobu Miyake – She is Ataru's childhood friend and classmate. She has a crush on Ataru but his engagement with Lum makes her compete with him. Ataru's wish at the beginning of the series is to marry her. She's voiced by Maaya Uchida.
Shutaro Mendo – The heir to the Mendo conglomerate, he becomes a rival to Ataru. He is quite sophisticated and uptight, and takes his role of heir very seriously. He carries a katana around due to his samurai ancestry. He's voiced by Mamoru Miyano.
Cherry – He is a Buddhist monk who often appears randomly predicting bad fortune for Ataru. His real name is Sakuranbo. He has great spiritual powers and is gluttonous by nature. He's voiced by Wataru Takagi.
Sakura – Sakura is a Shinto priestess and Tomobiki High's school nurse. She casts out Ataru's demons, changing him into a healthy young man. Sakura's tall, thin, and appealing physical appearance draws unwanted attention. She's voiced by Miyuki Sawashiro.
Ryunosuke Fujinami – Ryunosuke Fujinami, also known as "Ryu," is a female student at Tomobiki High who was reared as a guy by her eccentric father. Despite her desire to live as a girl, her father forbids her from wearing female apparel. Ryunosuke's father provokes her, resulting in catastrophic confrontations and the collapse of the family cafe. She's voiced by Ayahi Takagaki.
Ran – Ran is an alien of unknown origins. During her childhood, she became best friends with Lum, Benten, and Oyuki. She is in love with Lum's fiancé, Rei. Ran seeks vengeance on Lum by enrolling in Tomobiki High and posing as a human. She's voiced by Kana Hanazawa.
Rei – Rei, Lum's ex-fiancé and a handsome oni, is a smart and voracious eater. When he gets thrilled, he transforms into a "ushi-oni" and has an insatiable appetite. He's voiced by Katsuyuki Konish.
Ten – Ten, Lum's Oni alien cousin, is a pyromaniac who lives with her on Earth. He and Ataru are frequently adversaries, but they share similar personalities and behaviors. Ten has a crush on Sakura and leverages his youth and innocence to get close to her. He's voiced by Aoi Yuki.
Which Studio Will be Producing the New Season?
David Production produced the first season of the anime, featuring two cours and a total of 23 episodes. The same will be followed for season 2 as well. Takahiro Kamei will continue directing the anime for next season.
What's the Status of the New Season?
The new season is currently under production and will feature two more cours much like its preceding season with 23 episodes. 
Who Will Enjoy Urusei Yatsura?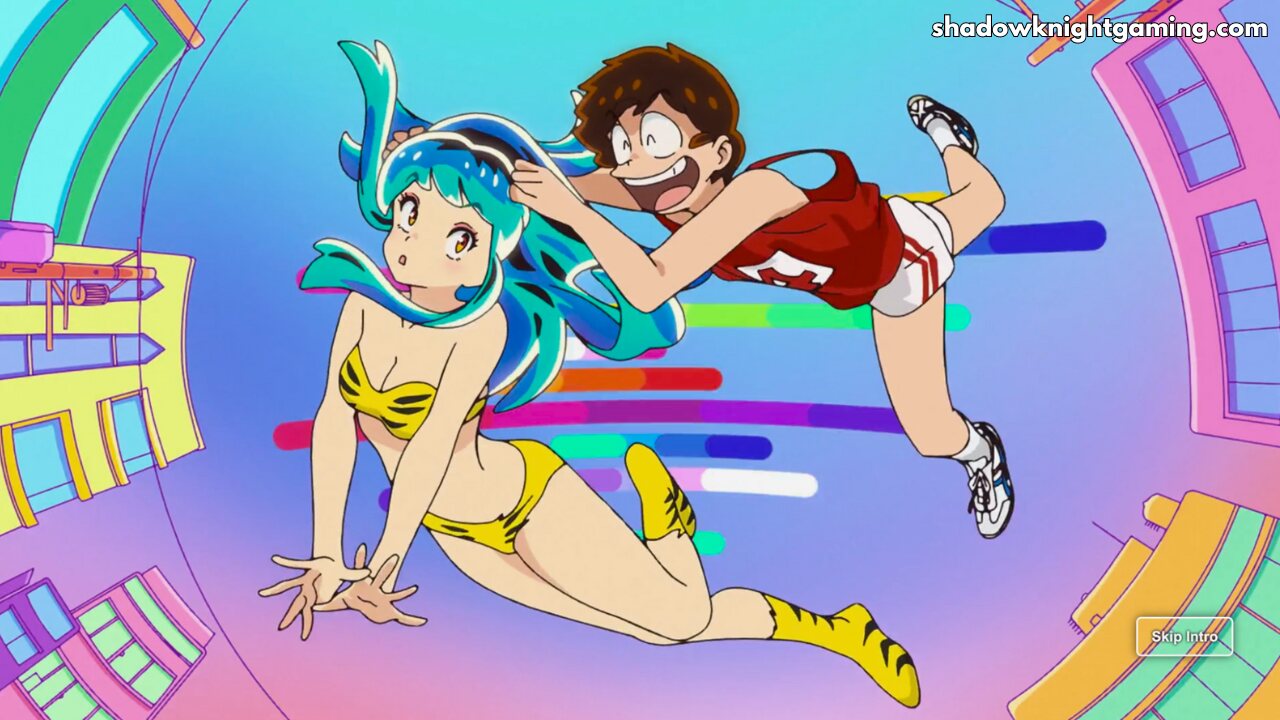 Fans of sci-fi fantasy anime with elements of romance and comedy will enjoy this anime. The show has a good balance of both the supernatural and daily high school life which makes the anime easy and fun to watch.
The anime also draws inspiration from Japanese folklore and culture and audiences who particularly enjoy Japanese mythology or mythical legends in general will enjoy this anime.
The series features light-hearted episodes with no fixed plot, save for the starting set-up, making it a relaxing and easy watch.
Urusei Yatsura Ratings
Urusei Yatsura was given a rating of 7/10 on IMDb, a 7.4/10 on MyAnimeList, and 72% on AniList.
Urusei Yatsura FAQ
Is there a Season 2 for Urusei Yatsura?
Yes, a season 2 was confirmed for Urusei Yatsura and is currently under production.
Why did Urusei Yatsura get a remake?
Takahashi felt it brought her work back into the mainstream and the new anime adaptation style would be more suitable for modern audiences.
What is Onigokko?
It's the game of Oni people and is similar to a game of tag. The Oni people challenged the people of Earth to play this game to save themselves from being invaded.
Who are the Oni?
Oni is an alien race with short yellow horns and different magical powers that want to invade Earth.
Will there be a Danmachi season 5? When will the series return? What will happen…