A very warm welcome to the Mighty Party Tier List. On this page, you will be knowing about the different types of heroes there in the mighty party and their level and their type. 
The mighty party is a game where you have to choose your hero and deploy it on the battlefield with a tap and after 3-minutes either you win or lose.
This may seem boring but trust me Mighty Party is an amazingly addictive mobile game. This requires your strategic skills, you must know the strength and weaknesses of your hero as well as your opponent.
The list here is authenticated and the heroes ranked here are legendary heroes. The Legendary heroes are the highest rarity of heroes which can be identified by a golden border and generally have 3-4 complex skills.
The list below gives you the Name of the heroes, Alignment, Type of attack the heroes do, and the skills these heroes possess.
The Heroes List
Name
Alignment
Type
Skills
Alexandria
Order
Ranged
Summon.
Cleanse.
Eliminate the enemy silently. 
All, Prince of Sands
Order
Melee
Buff Attack.
Debuff Attack.
Amaterasu, Eternal Sun
Order
Melee
Buff Attack.
Debuff Attack.
Metal Shield
Apollo
Order
Ranged
Buff Attack.
Evasion.
Metal Shield
Axe
Chaos
Melee
Buff Attack
Splash Multi-Attack
Blair
Order
Ranged
Set HP
Metal Shield
Pierce
Count Vlad
Chaos
Melee
Multi-Attack
Vampirism
Dead Lord
Chaos
Melee
Summon Transform
Buff Attack
Deep Maw
Chaos
Melee
Toxin
Buff Attack
Evasion
Dandy Croc
Nature
Melee
Instant Kill
Steal Attack
Spikes
Ghosta
Order
Ranged
Damage
Pierce
Hoodoo
Nature
Ranged
Heal Summon
Iceberg
Order
Melee
Freeze
Buff attack
Block
Life Palace
Order
Building
Buff Up
Heal
Metal Shield
Miss Lapin
Order
Ranged
Freeze Buff Up
Pierce
Mr. Devil
Chaos
Melee
Damage
Mr. Flap
Chaos
Melee
Immunity
Set HP
Buff HP
Mother Owl
Nature
Ranged
Buff Attack
Debuff Attack
Summon.
Prince
Order
Melee
Summon
Block
Prince Nod
Nature 
Melee
Spikes
Buff HP
Damage
Red Woman
Chaos
Ranged
Vampirism Damage
Buff Attack
Rigardus Diplius
Chaos
Ranged
Summon Silence
Buff HP
Scrap, the King of Garbage
Nature
Melee
Steal Attack
Multi Attack
Punch Through
Serket Sen Scorp
Nature
Melee
Damage
Toxin
Regeneration
Shadow Shaa-Moona
Chaos 
Melee
Summon
Damage
Counterattack
Shao Lin
Order
Melee
Immunity
Buff Attack
Damage
Sheer-Shah
Nature 
Melee
Buff Attack
Damage
Buff HP
Sir Lancelot
Order
Melee
Block
Damage
Snake, the Lizard Prince
Nature
Melee
Invulnerability
Steal Attack
Summon
Stormrage
Chaos 
Melee
Buff Attack
Damage
Strik, the Fiery Heart
Order 
Ranged
Buff Attack
Splash
Super Mary
Order 
Melee
Buff Attack
Metal Shield
Pierce
Tesla X
Order
Building
Damage
Buff Attack
Titania
Order
Melee
Evasion
Buff HP
Buff Attack
Toxic Mantas
Nature
Melee
Steal Attack
Buff HP
Regeneration
Tsukumogami
Nature
Melee
Buff HP
Buff Attack
Evasion
Vanakauri
Nature
Building
Damage
Buff Attack
Heal
Note: The Mighty Party Tier list was created based on our experience of the game and feedback from fellow players.
Conclusion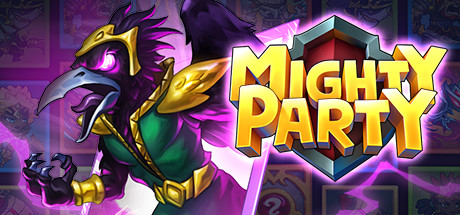 The above heroes are under the legendary league of heroes in might party. You can just take help from the list to know about your heroes, their skills, and alignment.
I hope you like the article if you have any query feel free to comment below.
Continue Reading with – Mighty Party Codes – Latest Promo Codes List or to get a better understanding of the game check out – Mighty Party Wiki