TL;DR

One Punch Man Season 3 was officially confirmed in August 2022, but there's no release date or confirmed animation studio yet.
There were speculations that MAPPA would be adapting one punch man S3 which turned out to be false.
OPM S3 is expected to feature a battle between The Hero Association and the Monster Association, with the main event being a showdown between Garou and Saitama.
One Punch Man is one of the most loved stories to ever be produced in anime and has had a huge following ever since its inception. The series combines action, comedy, and parody to deliver an explosive package to all viewers.
With an amazing first season and a controversial second season which still contained some highlights, the third season has been the topic of a lot of discussion in the past few years.
So, in this article, we will look into One Punch Man season 3 expected Release date, plot, cast, the latest developments, and everything else that you need to know.
Table of Contents
What is the Story of One Punch Man?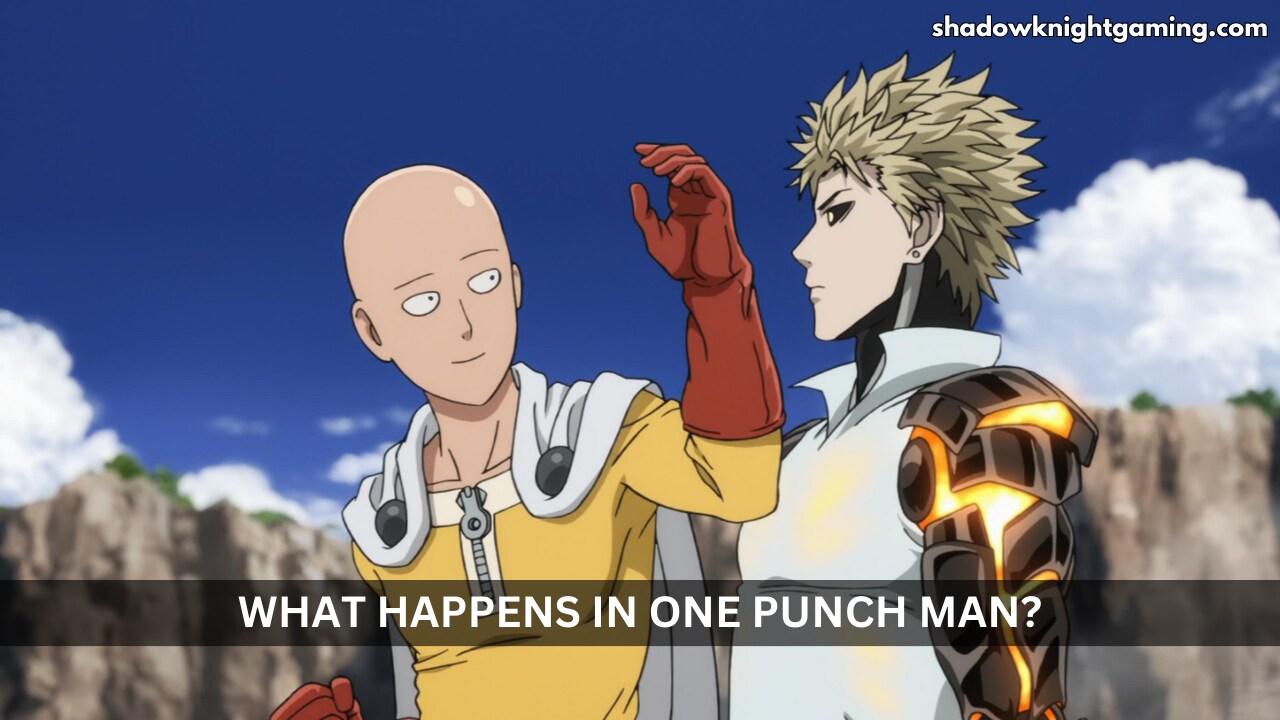 One Punch Man tells the tale of a man named Saitama who is so powerful that he can beat any opponent in a single punch (hence the name). While this might seem like an ideal situation, Saitama ends up being bored most of the time due to the lack of a good fight.
After a cyborg named Genos decides to become his pupil, the two of them end up becoming heroes who protect society. While doing good for the people, Saitama's search for a strong opponent continues.
Through Season 1 and Season 2, we saw Saitama face a variety of opponents, a few of whom even he couldn't beat with a single punch. The anime contains fantastic battles and smooth animation for the most part and leaves you both hyped as well as crying with laughter.
One Punch Man Season 3 Release Date
In August 2022, 3 years after the conclusion of the second season, the third season of One Punch Man was officially confirmed. There has, however, not been a date of release or updates since then.
Which Studio will be Animating One Punch Man Season 3?
Sadly there has been no confirmation on which studio will be animating One Punch Man Season 3 yet.
One Punch Man has been through a roller coaster in terms of its animation studio. The first season was made by the incomparable Madhouse which excelled in every aspect and somehow brought more life to a manga with stunning art.
The second season was a completely different tale, as a switch of studios to J.C. Staff was met with a lot of criticism. Fans believed that the studio was not able to capture the essence of the series and paled in comparison to the quality that Madhouse delivered.
While a reliable source leaked that MAPPA would be in charge of adapting One Punch Man Season 3, the studio did not reveal One Punch Man while listing out their upcoming projects, putting an end to all speculations.
While I personally believe that choosing Bones as the new studio or going back to Madhouse would be the most optimal course for One Punch Man, time will tell which studio finally steps up to this daunting challenge.
What Will Happen in One Punch Man Season 3?
Punch Man Season 3 will continue the battle of The Hero Association against the Monster Association which would decide the fate of the world. With a variety of heroes with unique powers and powerful monsters who face off against them, we have already seen the entertainment value it presents in season 2.
The main event of the season will definitely be an awakened Garou who finally holds the potential to be the man to defeat Saitama for the first time.
As a person who always wished to be a villain, Garou gets to live out his dream while facing off against a character who is considered one of the strongest in all of anime. This is set to be a battle for the ages.
The Cast of One Punch Man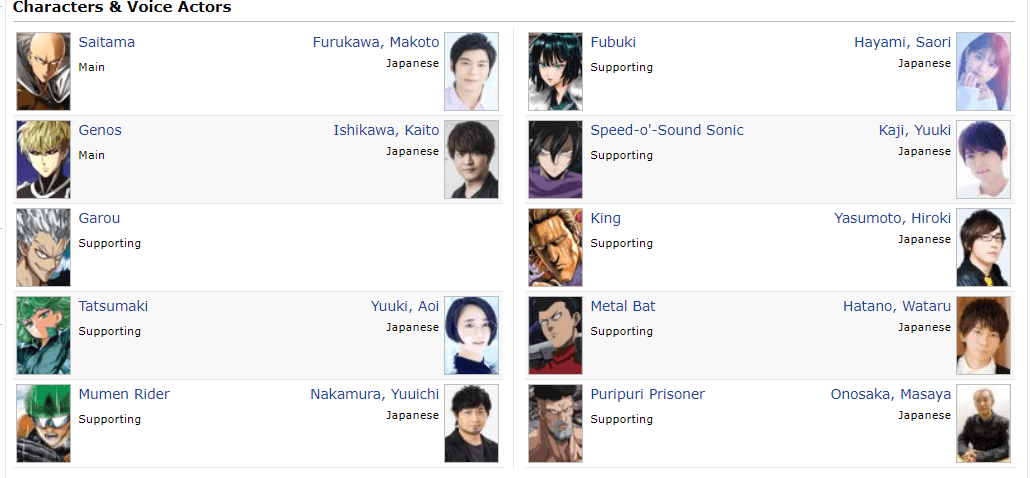 Makoto Furakawa (Roles: Miyuki from Kaguya-sama: Love is War, Hatsuharu from Fruits Basket)
Kaito Ishikawa (Roles: Sakuta from Bunny Girl Senpai, Kageyama from Haikyuu)
HikaruMidorikawa (Roles: Dio from Jojo's Bizarre Adventure, Zora from Black Clover)
SaoriHayami (Roles: Yukino from Oregairu, Shouko from A Silent Voice)
Hiroki Yasumoto (Roles: Yasutora from Bleach, Björn from Vinland Saga)
Should You Watch One Punch Man?
If you are looking for a unique series that will leave you entertained from start to end, there are very few anime that can match up to One Punch Man.
Even taking the second season into account, the series is an unforgettable experience that everyone needs to try at least once.
For those who fear the drop in quality of the anime, the manga is yet another very good alternative with some of the best panels ever.
All in All, you can't go wrong with One Punch Man no matter what form you experience it in.
---
Here is everything you need to know about the upcoming Blue Exorcist Season 3. Key…