With the stellar rise of popularity of PUBG Mobile, the Indian gaming community saw the birth of many gaming stars. Among them, the most loved is Soul Mortal. With 1.4 million followers on Instagram and 6 million+ subscribers on YouTube, Mortal is one of the best PUBG Mobile Player in the world.
But who is Soul Mortal? What is Soul Mortal real name? In this article, we will take a look at the guy Naman Mathur, his life as a renowned PUBG Mobile Player, and the journey of Naman Mathur from an ordinary boy to becoming the star PUBG Mobile player SouL Mortal.
SouL Mortal Biodata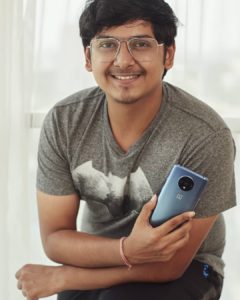 | | |
| --- | --- |
| In-Game Name | SouL Mortal |
| Real Name | Naman Sandeep Mathur |
| Age | 25 years |
| Date of Birth | May 22, 1996 |
| Home Town | Mumbai |
| Nationality | Indian |
| Country | India |
Who is Soul Mortal?
Naman Sandeep Mathur, better known as "Soul MortaL" or just "MortaL," is an Indian professional PUBG Mobile player and streamer. He is the founder of the PUBG Mobile Team- SouL and the owner of the YouTube channel MortaL. On his channel, he uploads gaming highlights and streams PUBG Mobile almost every day. Soul Mortal's Pubg Mobile ID is 590211476 and username Soul々Mortal 
MortaL is the 2nd most popular PUBG Mobile player in India after Dynamo. It is estimated that Soul MortaL earns 5 Lac Rupees or $6,700 per month.
We have a breakdown of his total earnings later in this article.
Also, Read Dynamo Gaming Total Earning Revealed!
Naman Mathur (SouL Mortal) Family
Naman Mathur was born to father Sandeep Mathur and Mother Kavita Mathur, in Mumbai on May 22, 1996, in a Marathi family. Soul Mortal has a brother, and his name is Abhinav Mathur. Naman Mathur is the younger of the two siblings. Presently Mortal lives with his family in Mumbai.
Education
After completing his schooling, Naman Mathur pursued B.Com from a college in Mumbai.
Life Struggle
Naman Mathur was only four years of age when his father passed away. This put the family in a financial crisis. Naman's mother ran a small food business, which became the family's primary source of income. She regularly made and delivered home-cooked food to flats and Offices. Through this business, she somehow managed to finance the studies and upbringing of her two children.
Height, Weight, and Body
| | |
| --- | --- |
| Height | 5′ 6″ |
| Weight | 71Kg |
| Shoe Size | 6 Inches |
| Skin Colour | Fair |
| Eye Color | Brown |
| Hair Color | Black |
Girlfriend
Mortal was in a relationship with his girlfriend, Paridhi Khullar. Mortal proposed Paridhi better-known by her in-game name Rav3n during a live stream.
However, in a recent video Mortal denied his relation with Paridhi and claimed that the video where he proposed to Paridhi was just a publicity stunt.
Like Naman Mathur, Paridhi is also a professional PUBG PLayer/streamer and a member of the 8bit Clan.
Check out the video of Mortal proposing Raven during a match.
Also Read: Rolex Wiki, Real Name, Age, Biography, PUBG ID, Girlfriend and More
Which Phone, iPad, and Headphones does Soul Mortal Use?
From the very beginning, Mortal played PUBG mobile on his phone, before switching to iPad and later to ASUS ROG. Presently Mathur plays PUBG on his iPhone XR and OnePlus.
Here is the list of Devices that that Soul Mortal uses
As of today, OnePlus sponsors Naman Mathur
Mortal used to play PUBG Mobile on his iPad because it was earlier to stream from iPad.
Headphones: HyperX Cloud II
The Headphones that Soul Mortal use are HyperX Cloud II (check it out!). Hyperx Cloud family of headphones are designed for gamers. They feature large 53mm drivers, H-Fi audio, virtual 7.1 surround sound, and passive noise cancellation. In short, these headphones are the best in class. Furthermore, the headphones are certified by Discord and TeamSpeak.
Streaming: Elgato Game Capture HD60S
Mortal uses Elgato Game Capture HD60S to record his PUBG Mobile gameplay and live streams.
Soul Mortal PUBG Playing Technique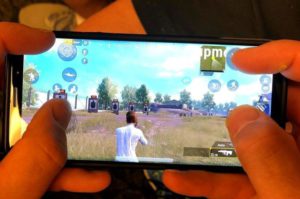 Back in his college days, Naman used a specific technique, the "three-finger" claw, when he played Mini Militia on his phone. When Mortal started playing PUBG mobile, he employed the same technique for the quickest reaction possible. Later Mortal switched to Four-Finger claw.
Read: Athena Gaming Wiki, Age, Real Name, Biography, Girlfriend and More
Career information
| | |
| --- | --- |
| Games | PUBG Mobile |
| Esports Team Name | SOUL |
| Esports Team History | 2018-05-28 — Present |
| Controls | Four fingers |
| Role | IGL |
| In-Game Name | SOUL々MortaL |
Introduction to Gaming
Since childhood, Naman had been a fan of games. Like many other kids his age, Mathur played games on his home PC. The games he played the most in his teenage years were GTA San Andreas, Super Mario, Dangerous Dave, and Contra. Among all the games he played, Naman found GTA San Andreas exceptionally addictive and spent hours playing it. Shared Mortal, during an interview.
Counter-Strike Phase
Naman was introduced to online gaming through counterstrike. During his teenage years, Counter-Strike quickly became Mortal's favorite game. Mathur made a few online friends in the game and started spending most of his time honing his counter strike skills with them. Displeased with this, Mortal's family members opposed his gaming very much, which forced Naman to stop playing games at home. Instead, he started playing games while at college or outside of his home.
Mini Militia Phase
During his college years, Naman was introduced to yet another Online game Mini Militia. The game was an instant hit among college students in India, and Mortal started playing Mini Militia against his college mates, and online players. With his quick reflexes and skills, Mortal soon became the best mini Militia player in his college.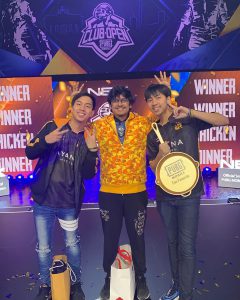 In September 2013, Naman started his YouTube channel Mortal. The first uploads on the channel were his Mini Militia gameplays with friends. Few of his videos got decent views, but Mathur didn't take it too seriously. Gaming was still more of a passion for Naman Mathur than a career.
Naman also made online friends through Mini Militia. This group of friends in the future will create the Soul clan in PUBG Mobile.
Also Read| RRQ D2E Wiki, Age, Real Name, and more!
Soul Mortal Introduction to PUBG Mobile
In 2018 PUBG Mobile was launched in India. Since it's launch, PlayerUnknowns Battle Ground Mobile proved to be a blockbuster and quickly became the most popular game among Indian youths.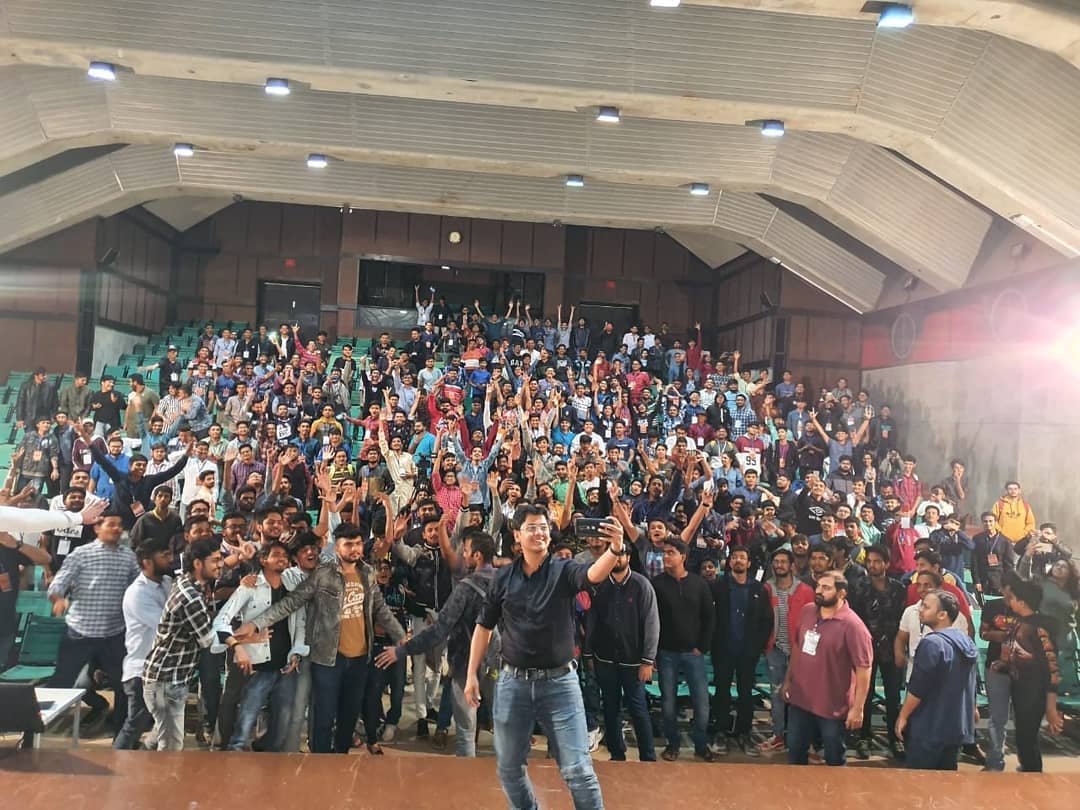 With PUBG Mobile's popularity soaring in India and across the globe, Mortal decided to make YouTube videos on PUBG Mobile.
Popularity in YouTube Birth of PUBG Mobile Star Mortal
It had been a while since Naman uploaded anything on his YouTube channel when Tencent launched PUBG Mobile in 2018. Owing to the enormous popularity of the game, Mortal decided to give PUBG Mobile a shot.
Among the first of Mortal's PUBG mobile videos were tips & tricks videos, in which Mortal gave tips to help others improve their in-game performance. Soon his videos started getting views, and Mathur saw a considerable increase in his audience.
In the next few months, Naman Mathur witnessed a massive rise in his popularity. Love and support poured in from across the country from people who were amazed by his PUBG skills, encouraging Mortal to take gaming more seriously.
The Rise in Popularity and the Birth of Soul Clan
Within a few months of Mortal's first PUBG Mobile uploads, Mortal saw unprecedented growth on his YouTube channel. During this time, Mortal came in contact with other aspiring PUBG Mobile players from India.
Soon they formed a clan and started playing in squads. This squad later became the Soul clan. As of now, Soul clan is the most popular PUBG mobile team in India.
Soul Esports Team Roster and other Details
Since Owais and Ronak parted from Soul, the main line up of Soul esports consists of AMAN, Mortal, ReGaLToS, Sangwan, Viper.
| | |
| --- | --- |
| IGL | Mortal |
| Team Members | Mortal, ReGaLToS, Sc0utOP, Viper, Mavi |
| Region | Asia |
| CEO | MortaL |
Soul Mortal Tournaments and Achievements
Soul (Clan) gained wider acknowledgment after they won the PUBG mobile India series 2019. Team Soul got a total of 46 kills and scored 2520 game points to clinch the first spot, winning total prize money of 30 lakh Indian rupees (approximately $40000). Naman A.K.A Soul Mortal shared this win with his then teammates, Owais, Ronak, and vipeR.
After the victory in PUBG mobile India series, the Soul clan achieved yet another incredible feat last year when they won PMCO India regionals 2019 on June 15, 2019. Sixteen teams participated in the tournament playing 16 matches.
With 254 points, team Soul claimed the first spot, winning $60,000 and qualified for PMCO internationals. Though team Soul finished 12th in the tournament, it became the first-ever Esports team to represent India in an international PUBG Mobile event.
Read: SouL Announces a Break from PUBG Mobile Tournaments
| Date | Placement | Tier | Team | Tournament | Prize |
| --- | --- | --- | --- | --- | --- |
| 2019-12-29 | 12th | Premier |   | Peacekeeper Elite Championship 2019 | $6,424.07 |
| 2019-12-01 | 12th | Premier |   | PUBG Mobile Club Open – Fall Split Global Finals | $8,000 |
| 2019-11-10 | 2nd | Major |   | PUBG Mobile Club Open – Fall Split: South Asia | $30,000 |
| 2019-11-07 | 15th | Qualifier |   | PUBG Mobile Club Open – Fall Split: South Asia Play-ins | $0 |
| 2019-09-29 | 10th | Qualifier |   | PUBG Mobile Club Open – Fall Split: South Asia Group Stage | $600 |
| 2019-09-08 | 13th | Premier |   | PUBG Mobile Star Challenge 2019 | $3,000 |
| 2019-07-28 | 12th | Premier |   | PUBG Mobile Club Open – Spring Split Global Finals | $2,500 |
| 2019-06-15 | 1st | Major |   | PUBG Mobile Club Open – Spring Split: India | $60,000 |
| 2019-03-10 | 1st | Major |   | PUBG Mobile India Series 2019 | $41,806.5 |
Prest Day
At 23 years of age, Naman Mathur is regarded as one of the most prominent professional Gamers of India. His channel "MortaL" on YouTube has over 4.1 Million subscribers and more than 400 million views, making it among the biggest of gaming channels in India.
In 2019 Mortal's video titled "Oppo star India challenge" went viral, and the channel gained 35 k subscribers in a single day. That remains the biggest single-day gain of Soul Mortal to date. As of now, the most-watched video on Mortal's YouTube channel has over 11 million views and 117k likes.
Mortal has also played with other popular Indian YouTubers/Gamers like Carryminati, kronten, Levinho, and Dynamo.
Earnings and Sponsorships
According to estimates by the websites, Noxinfluencer and SocialBlade Mortal get an average of a little over 1 million views a day, earning him something between $200- $3.1K through ads on his videos and live streams. With an average monthly income somewhere between $7.8K – $12.4K.
The figures given above are only estimates of ad revenue and do not take into consideration earnings through donations and sponsorships.
As of 2019, Mortal is sponsored by One plus and Omlet Arcade.
Super Chat and Live Streams
Mortal started live-streaming on youtube back in 2016. However, his Mini Militia live Streams did not get much attention. This remained the same until Mortal started playing PUBG mobile.
On June 20, 2018, encouraged by his rising popularity and love of his fans on his PUBG Mobile videos, Mortal started live streaming PUBG on his YouTube channel. Unlike his previous live streams, these videos were viewed By a broad audience and even got Mortal his first-ever super chat donation.
In an interview with tech2 Mortal talked about his first super chat that was worth 40 rupees. The message with the donation read, "keep it up we are with you; we love your gaming skills." Mortal mentioned the message and talked about how much the message encouraged him to choose professional gaming as a career.
In late 2018 when Naman's YouTube channel reached 500k subscriber mark, he got his biggest super chat to date, worth 10000 Indian rupees. At the time, that was the biggest super chat received by any Indian gamer.
Promotional Events and Charity
Soul Mortal did promotions of the movie URI starring Vicky Kaushal on his YouTube channel Mortal and his Instagram account. The images are taken from Soul Mortal's official Instagram ig_mortal

Soul Mortal did major charity last year for Pulwama terror attack victims and raised a large sum of money through charity streams.
Youtube and Social Media
| | |
| --- | --- |
| YouTube Channel Name | Mortal |
| Years active | 2017-Present |
| Subscribers | 6.8M as of September 2021 |
| Total views | 1,002,136,462 views (Till September 2021) |
| Social Media |    |
In this post, we have discussed all the latest information about Soul Mortal (Naman Mathur), including his Age, Height, Weight, Girlfriend, Body Type, Earnings, Net Worth, Wiki, and More. For the latest Pubg Game Updates, Player Biography, and all about PUBG Mobile, visit our site www.shadowknightgaming.com.