So, if you are dead set on building a team with a certain element type, then poison can be a good element to go with. Because it is a status effect that can deal damage every turn, in addition to opening a path for combo attacks, it can provide you with an upper hand when dealing with hold ground.
So without further ado, let's start.
Table of Contents
Endless Rizette-Angle of the Ruins
Endless Rizette is one of the must-have characters in Evertale, and its significance increases even more when you want to build a team with poison as its core element.
Along with her crazy leadership skills, she also has some power-packed attacks, such as:
Poison Attack, Guard Destroyer, Poison Random, and Poison Drain.
She has all the offensive skills, as you can see, in battle, she'll be your main damage dealer. As for supporting characters, we'll talk about that later.
Dark Jeanne-Maiden of Darkness
If you are building a poison-oriented team, then she'll be a great addition to your team. She is two characters for the price of one, and where it is so hard to get even one SSR character, you'll get two, but if you think the only thing she has, then you are in for a big surprise because she possesses skills like:
Survivor's Fury, Healing Rage, Poison, Devour, and Poison Random
Every skill of hers is a multi-target skill except healing rage, and then there's always Dark Mikaela.
She'll also be your offensive character, but we expect that from an SSR character.
Now it's time for some supporting characters.
Le Fay-The Witch of Avalon
She is not exactly a supporting character, but she is a perfect fit for this team, as she can give turns to other allies via Avalon's Fruit, and she also has some powerful skills:
Attack, Poison Devour, and Vengeance.
Her Avalon's Fruit ability is a lifesaver in times of need.
Bahamut-Terror of the Gods
I don't know why he is an earth dragon instead of a dark dragon, but nothing good will come from complaining.
Well, his element type is not something that will blend in with the team, but his skills and abilities will.
He possessed all the skills that a poison-oriented team should have.
Poison Attack, Poison Random, Poison Charge, and Charge Flare.
If you want to build a team of dark-type characters with poison abilities, then he is not the character you are looking for.
So in that case, you can go for these characters. All of these are also great characters, and they will blend with the rest of the team.
Elmina-Void Renegade
(Offensive type)
Note: can switch places with Shadow Elmina.
Diabolos-Dragon Lord of Shadow
( A supporting character)
Merdain- Knight of Vengeance
(This character will need someone to summon sacrificial units.)
We can't be too unrealistic and recommend you all the SSR characters when we know how hard it can be to even get one. Most of the time, we end up getting SR characters, so here are some good SR characters that will fill the spots left by SSR-level characters.
Crescent- Fledgling Shadow
He'll be a good addition to your team. There are tons of characters out there who need a character as a sacrifice to unleash an attack, and he can help you with that. He is not a summoner, but he has a passive skill that summons Mori, so he'll be a help in that case.
And he also has some skills that make him worth the price:
Bash Strike, Blood Nova, Mori Blaster, and Crisis Frenzy.
Beryx-Jewel of the Forest
Another monster that will be a great addition to your team is Beryx. It is among the first SR monsters that you can get in the game, so if you were lucky enough to get him as your first SR-level character, then I would advise you to keep him till the end.
He has skills like Brash Strike, Attack All, Vengeance Strike, and Desperate Strike.
Each element type
This type of team is not exactly made for PvP battles, but I'll recommend you start playing with this type of team as it'll give you a better understanding of the elements.
And when you get acquainted with them, you can decide for yourself which path you want to take.
Ludmilla's Crimson Valkyrie
I'll recommend you have her no matter which type of team you build. Her never-ending HP will be a great addition to your team.
While we are only focusing on her HP, she does have skills such as:
 Attack, Desperate drain, give turn and purify. 
But her Auto Guard+ will be a game-changing factor.
Jeanne d'Arc—Maiden of Radiance
Well, it looks like I'm recommending a light-element team, but both of these characters are just must-haves in any team, no matter which type of team you want to build. She is like a buy-one-get-one type because you'll get Mikaela along with her, so go for her if you see her in the summons.
Along with having an extra SSR character with her, she also possesses skills like:
Attack, Holy Protection, Guardian Angel, and Survivor's Fury
So we have covered one element with five more to go. For a dark type, you can choose any of the suggestions from certain team types.
But there's one that you should choose because of his damage reduction(armor) abilities because in case you don't have a tank, he can play the role of one.
Merdain – Knight of Vengeance
He can be a great fit no matter what kind of team you build, specifically in the poison type, but his ability will be a great addition to any team he'll be on no matter the type.
Skills: Poison Attack, Armor Impact, Blood Nova, and Poison Frenzy.
He'll need a summoning ally as one of his abilities needs to sacrifice the last ally in line to unleash a deadly blow on the enemy.
So we have covered light and dark. Now it's time for fire, and when it comes to fire, there is no one better than him.
Fornaxos-Flame Incarnate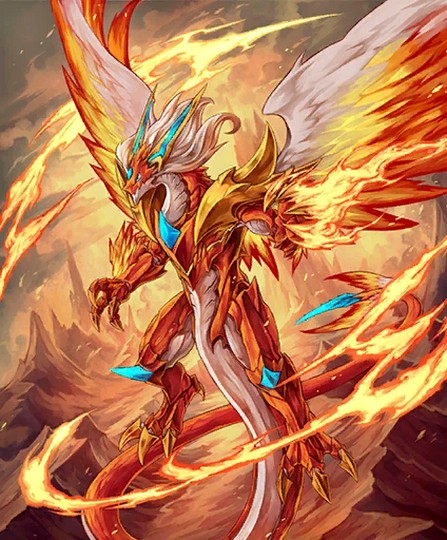 I think he is the best fire-type character in the game, or at least I just think that, but I'm sure you won't regret having him on the team.
I got the chance to have him at my party as a mercenary, and he was something. The tide of the battle just changed with his entry onto the battlefield.
Skills: Brash Strike, Charge Flare, Tribute Charge, Energy Charge
For earth types, I'll recommend having Bahamut-Terror of the Gods. If you are going to get settled with any poison type, his ability will better match up with them.
You'll get more information about him later in the article.
But in case you don't want him in your team or he just doesn't fit with the team, another earth type that is worth looking into.
Alira-Sweet Beach Temptation
She is among the top earth types in the game, so I think having her will be a great addition to your team.
You just name what you want from her looks, Offense, or defense, she's got everything.
Skills: Attack & Counter, Purify, Desperate Drain, and Sleep Bomb.
Other Notable Characters 
Elmina-Sunkissed Mirage (water)
Endless Astrid-Voice of Defiance (Earth)
Artimeia-Lady of the White Moon (light)
Altaireon-Soul of the Storm (Strom)
Antares-Thunderheart Heroine (Strom)
Ossia-The Hollow Heart ( Strom) [ A must-have in any team]
I think now is the time to come down from the high horse of SSR characters, as it will take too much time to get this many SSR characters.
SR Characters
So, in the meantime, you should get settled with these SR characters. Here is a list of the SR Characters –
En Soldier-Principality Commander
He is among the starter SR characters in the game, so there are high chances that you'll have him. If so, then he is a character worth spending time on and leveling up.
Skills: Attack, Attack All, Survivor's Fury, and Stun Spark
Beryx-Jewel of the Forest( also one of the starter SR characters)
Esma-Bride of the Sea
Skills: Attack All, stealth, quicken, and give turns.

Eveline-Pious Acolyte
Her sleep ability will be a great help amidst the battle, along with her other skills:
Attack, Sleep, Dream Hunter, and Overdrive
Types of Three or Four Elements
I think recommending an entirely different team with different characters than the ones mentioned above would be foolish, so that's why let's just go with them. They are just the best characters in the game.
Dark
Endless Rizette-Angle of the ruins
Dark Jeanne-Maiden of Darkness
Meridian-Knight of Vengeance
Earth 
Bahamut-Terror of the Gods
Endless Astrid-Voice of Defiance
Strom
Callen-Daughter of the Dragon
Ossia-The Hollow Heart.
Rolotia-Sorceress of Dawn
Fire 
Astrid-Hero of the West
Shanna-Red Riding Hood, Dragon Slayer
Fornaxos-Flame Incarnate
Water 
Elmina: A Sunkissed Mirage
Astrid-Hero of Rigland
Yuki, the Winter-Born
Light 
Ludmilla's Crimson Valkyrie
Jeanne d'Arc—Maiden of Radiance
Artimeia-Lady of the White Moon
You can pick the characters in whatever order you want, whether it is 2, 3, or 4.
As for SR characters, here are a few characters who will be worth your soul stones –
Beryx-Jewel of the Forest
En Soldier-Principality Commander
Jayle-Horned God of Festivity
Gloria, the Gilded Heiress
Baltruk-Lady Luck's Toy
Unplanned team
I won't recommend you having a team of this type, but at the same time, I know players are bound to have a team like this when they don't manage their soul stones and waste them in the hope of getting an SSR rank character.
Recommending a team of this type will just be stupid, but I can show you how mine looked when I was in that phase.
As you can see, nothing is planned here. I just stacked my team with the best rarity characters I had at that time.
So I'll recommend you not waste your soul stones as I did, but if you've already, then start building a team of 3 or 4 elements as I did. As you can see in the image, I have 3 dark, 2 light, and 2 storm element characters. At that point, I realized that a certain element-type team was exactly what I needed to rise in the leaderboards.
Greetings  Crest Breares, Are you about to dive into the world of Eaden, or perhaps you've already, and want to get familiar with the characters? If so, you are in the right place. Here you'll get all the information you…